Quebec North Shore Tour
PART 4 - SAGUENAY REVISITED
Our return west, we headed back to the Saguenay area. This time, however, we travelled and camped on the east side of the Fjord. Tadoussac is at the base of the Fjord and is the beginning of Cord Nord when heading that way. So, technically, we were still in the Cote Nord region and parts of the village were part of the Saguenay Fjord National Park. Although the little village has fewer than 800 inhabitants, it was busy with many tourists. We had driven nearly 2000 km without seeing any Ontario Licence plates and now they were quite common.
For our stay in Tadoussac, we booked a ready-to-camp Tipi at Domaine des Dunes. It was high on a hill and had a lovely view of the river.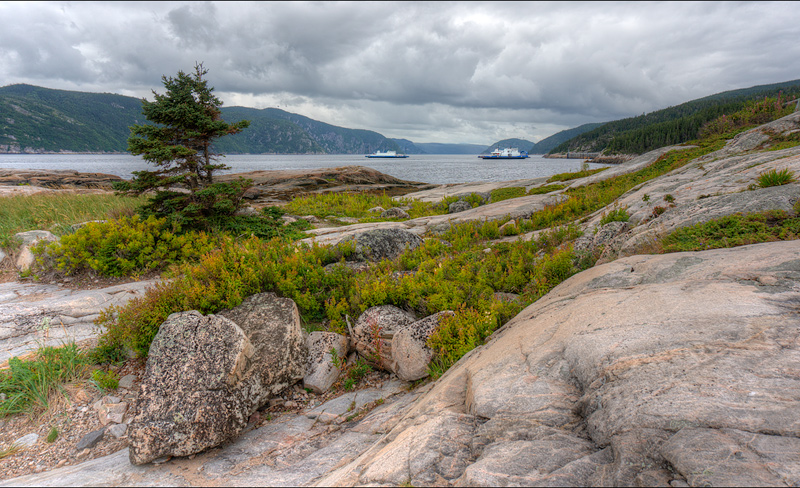 Tadoussac–Baie-Sainte-Catherine Ferries crossing Riviere Sanguenay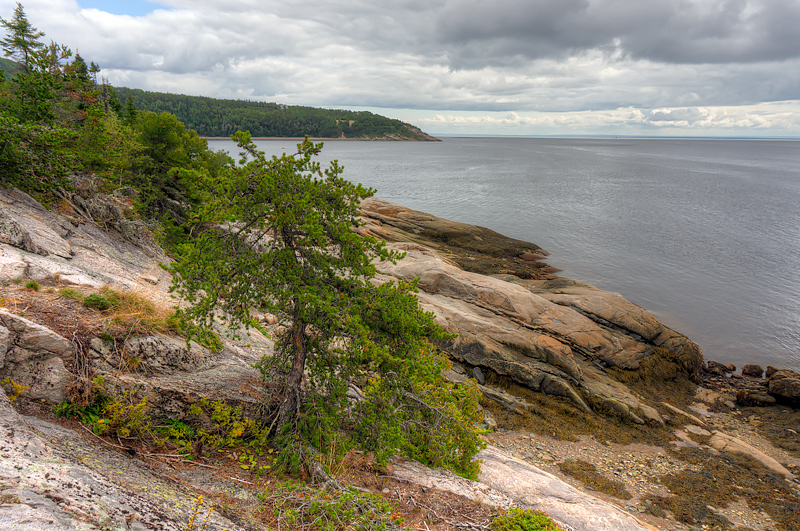 Sentier de la Pointe-de-l'Islet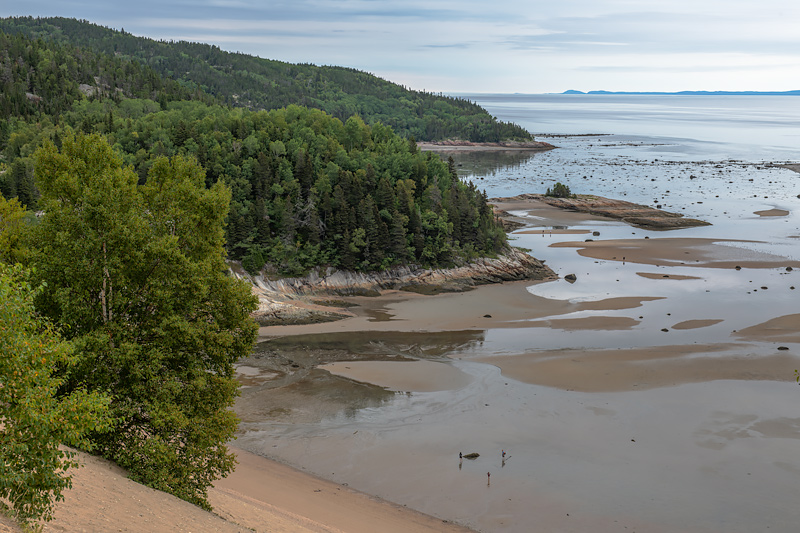 View from the top of the Dunes
Tadoussac has a lot to offer as a tourist attraction. It has plenty of accommodations, restaurants, boutiques, trails, history, dunes, beaches and beautiful landscape. The town is famous for whale watching and it also has the claim of being the oldest village in Canada as it was the first trading post established in Canada way back in 1600.
We hiked the Pointe de l'Islet Trail, walked around town and stopped for refreshments at a couple local pubs. During our hike, we seen whales include a small school of Beluga whales at the mouth of the Saguenay River.
Our next camping destination was only a half hour up the road at the Bleuvet Campground in Sanguenay Fjord National Park. We had an excellent campsite where we could clearly see the fjord through the trees. Bird life was hoping here with vireos, sparrows, warblers, flycatchers and thrushes. A hike on the Sentier Le Fjord to the Halte du Beluga lookout, provide beautiful scenery and a nice variety of forest.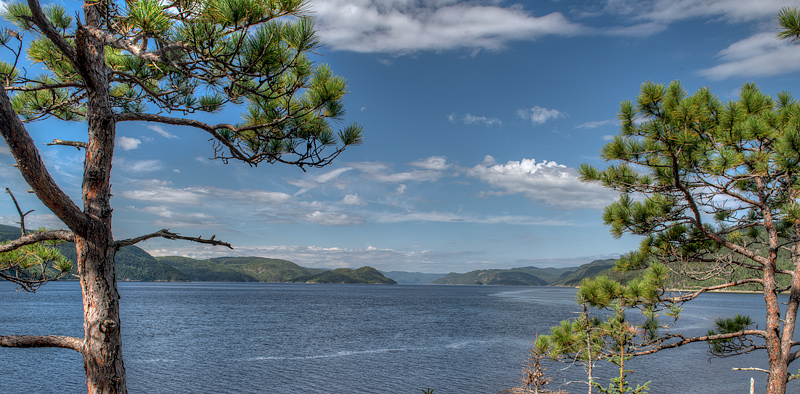 View along the Sentier Le Fjord, Bluevet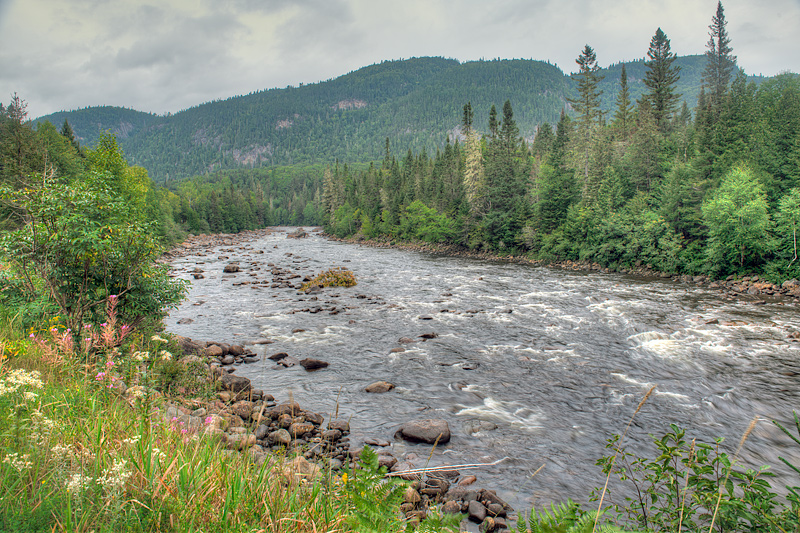 Rivière-Sainte-Marguerite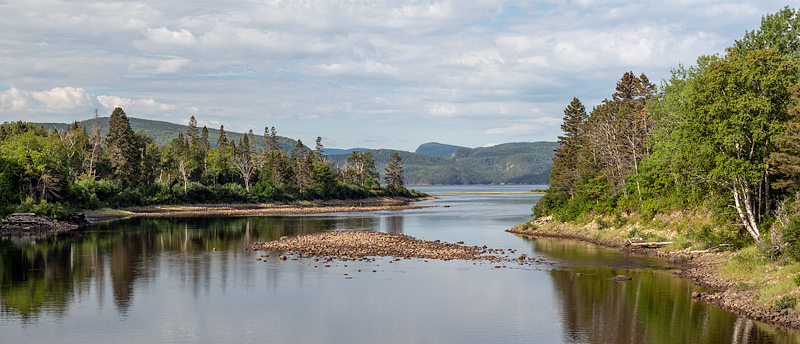 Sentier Le Fjord, Bluevet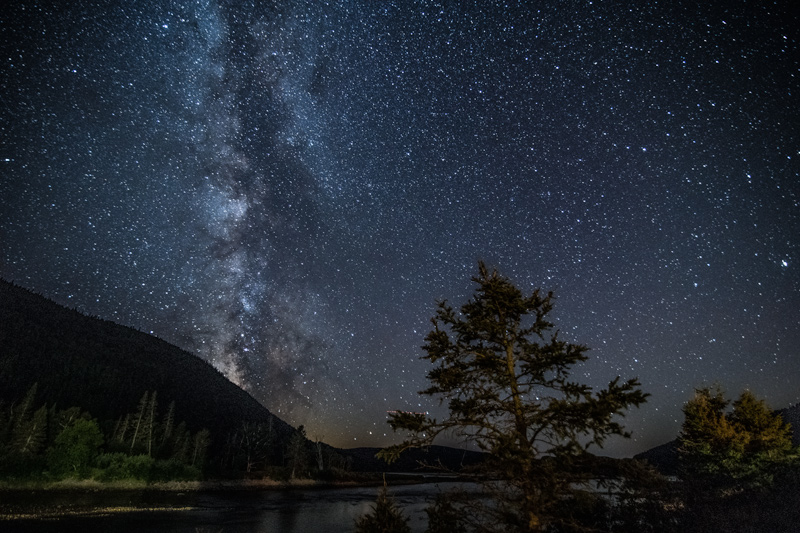 Night Sky at Baie Sainte-Marguerite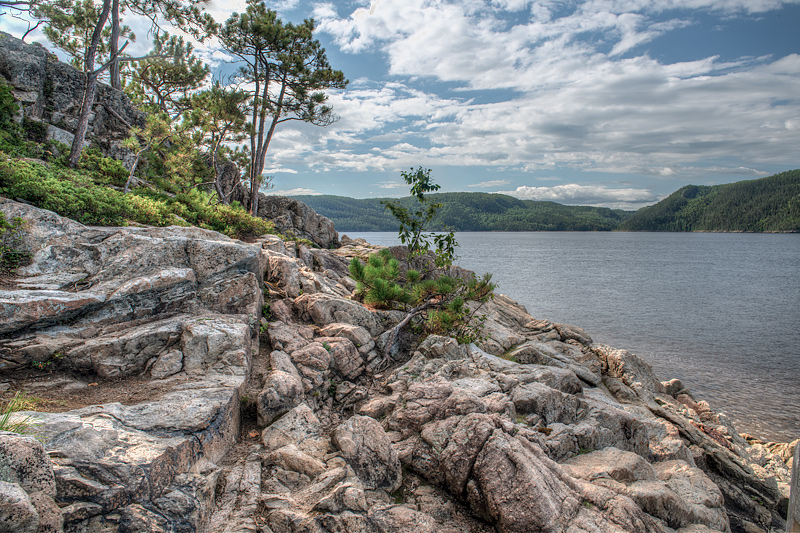 Halte au Beluga, Sentier Le Fjord, Bluevet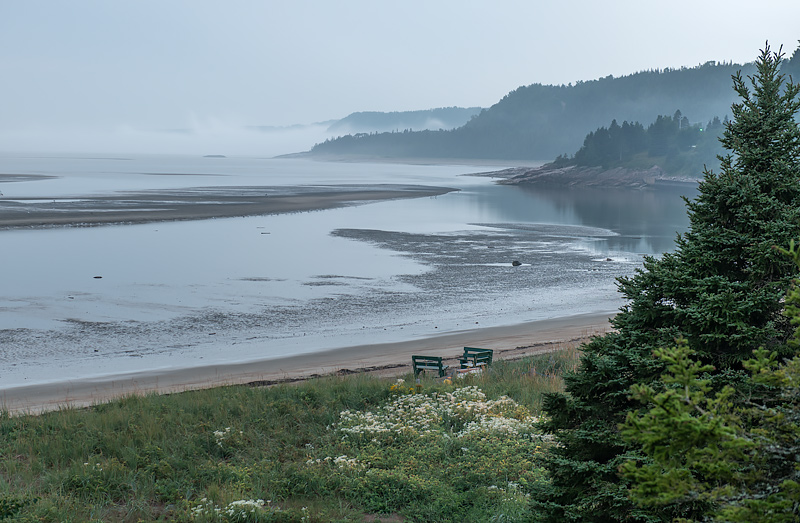 La Baie Verte in Forestville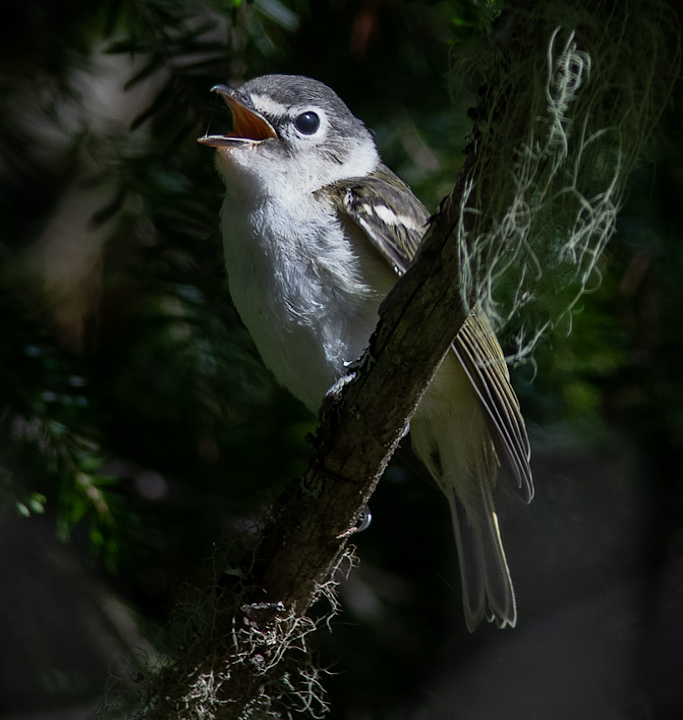 Juvenile Blue-Headed Vireo