Marten River Provincial Park August 2021
The Pandemic has hindered much travel and adventures as most of us responsibly stayed home to help slow the spread of the virus. Finally, summer of 2021, campgrounds opened up and travel restrictions were beginning to ease. We decided to stay in our resident province, but still visit an area new to us. We have always wanted to visit the area north to us known as Temagami. We have heard about the amazing canoeing opportunities and the beautiful old growth forests. In early August, we ventured north.
Marten River Provincial Park was chosen as our home base camp. From there, we could paddle and hike and take day trips to other areas of interest. Marten River Provincial Park is a great place to camp and our site was nicely situated on the water. However, the park in not a secluded quiet park as it shares the river with many cottages and busy lodges and the nearby Trans-Canada highway can be quite loud, especially at night. The river had a lot of watercraft traffic and the motorboats grossly outnumbered the canoes.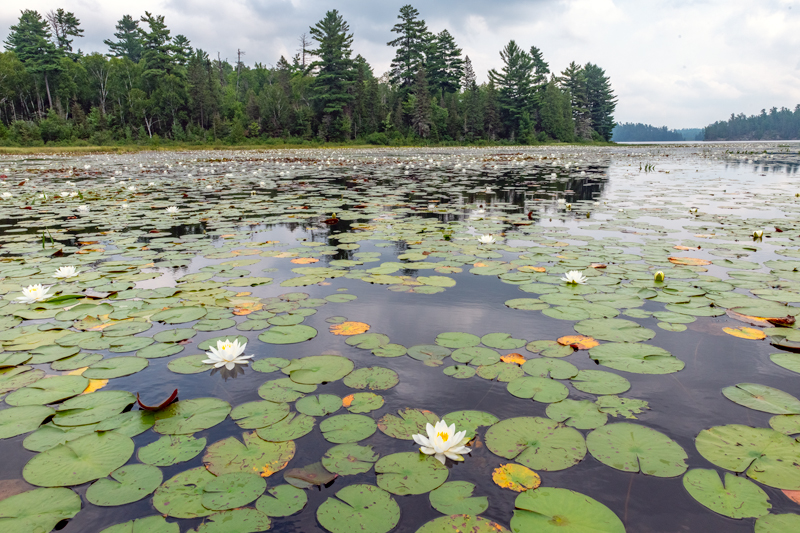 Marten River Water Lilies
The park featured great paddling on the river with access to quiet bays and wild stretches of river. There is also fantastic hiking on the Marten River Transition Trail which takes you through a variety of forest types from mature pine stands to a Black Spruce bog. Each section of the trails shows the transition between landscapes. There were some birds, wildflowers and many varieties of mushrooms.
Just north of the park in the town of Temagami, there is an area called the White Bear Forest Conservation Reserve that features some outstanding trails through spectacular forest of old-growth red and white pine.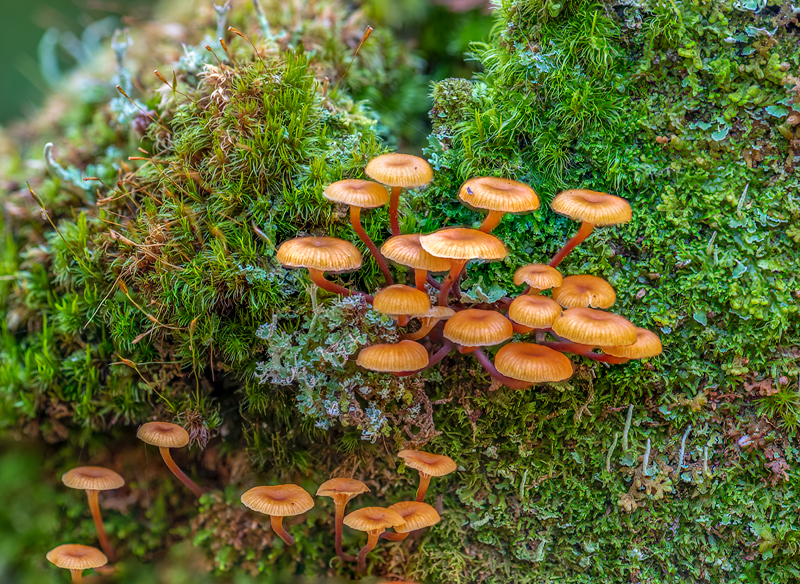 Xeromphalina campanella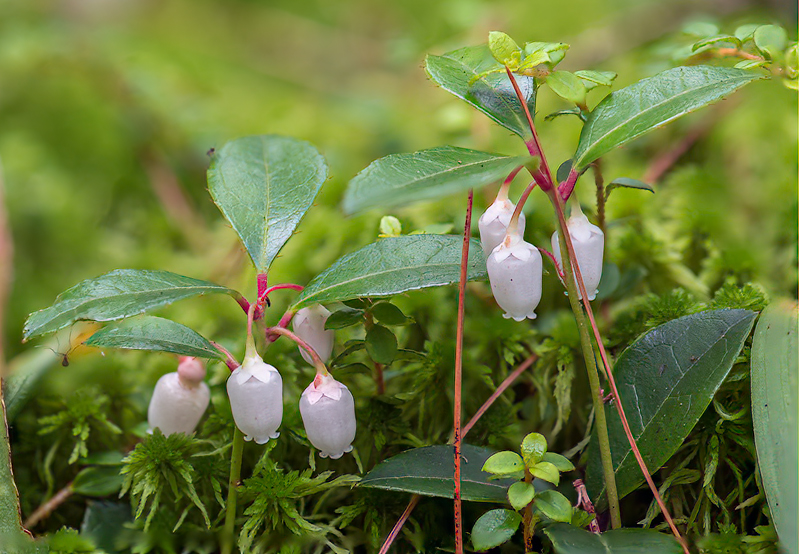 Wintergreen
We explored the surrounding area including historical towns and villages and enjoyed the scenery on the way. A big highlight for us was Kap-Kig-Iwan Provincial Park where the trails follows along the a part of the Englehart River with it's rapids and a waterfall aptly named Hell's Gate.
Even though this area has become quite busy and commercial, you can still find plenty of quiet and wild areas to explore and enjoy.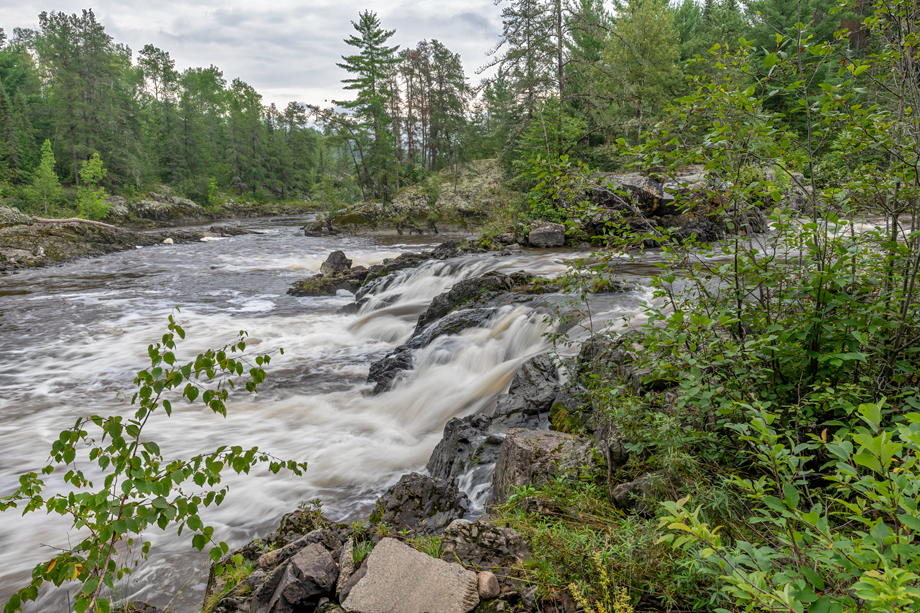 Englehart River Rapids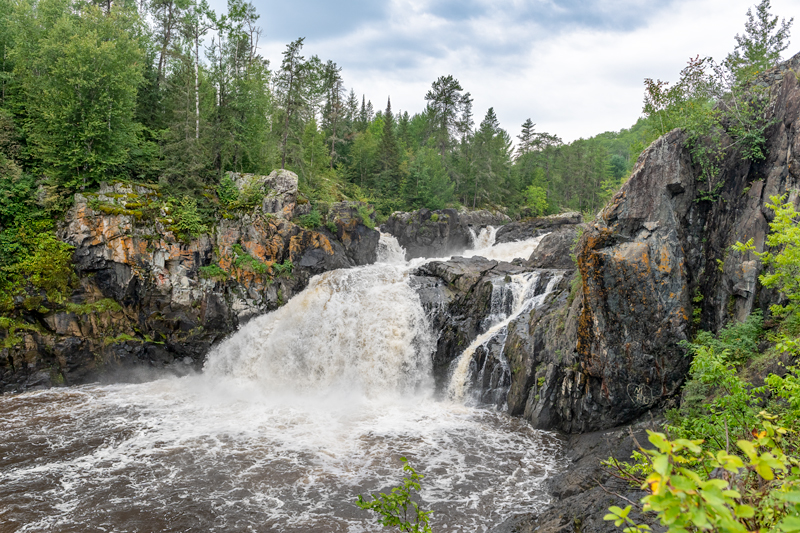 Hell's Gate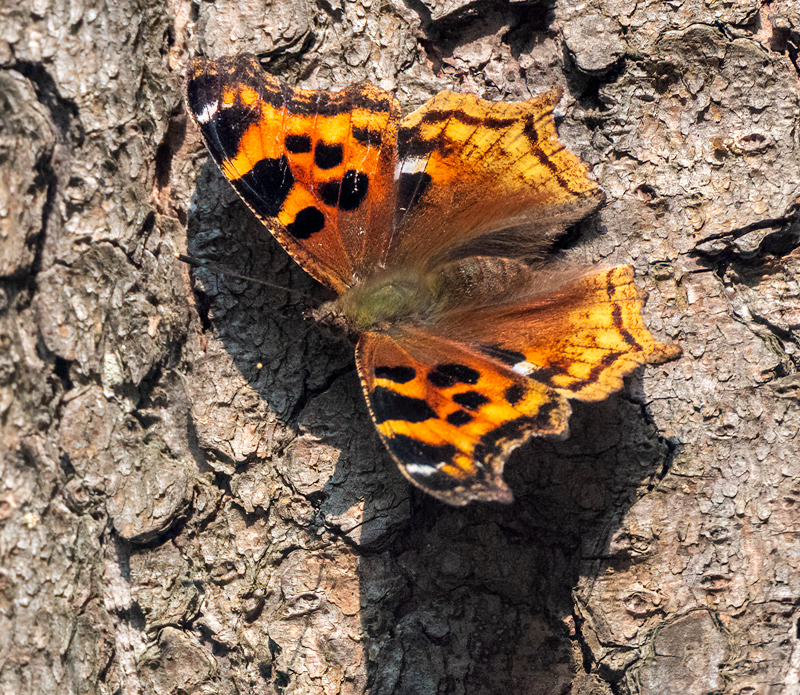 Compton Totoiseshell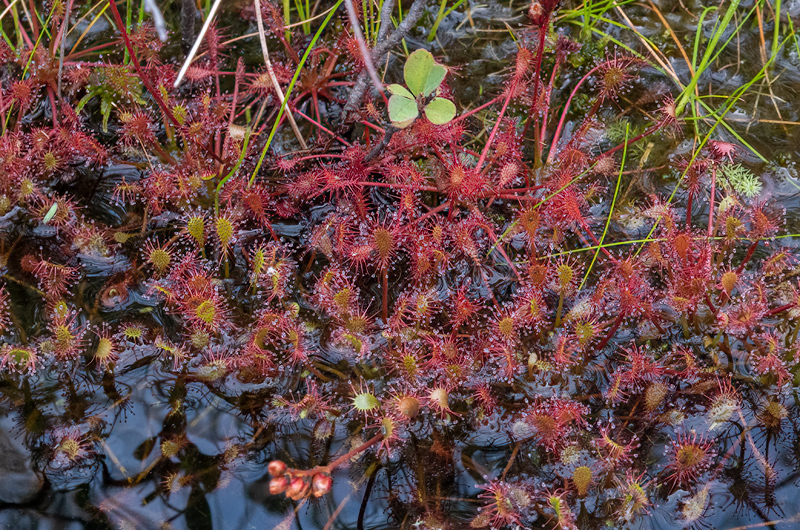 Spatulate-leaved Sundew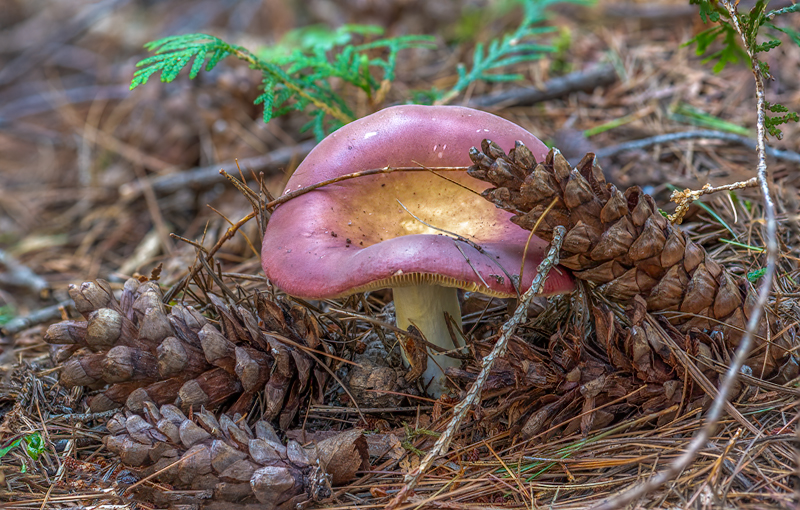 Russula paludosa