Quebec North Shore Tour
PART 2 - SAGUENAY FJORD
From Mauricie, we headed to Saguenay Fjord. After refueling in Shawinigan, we travelled northwest on the unbelievably scenic Hwy 155. After La Tuque, the laurentian forest become more boreal giving us fabulous scenery around every corner. We stopped in at La Toque to see the waterfall at Parc des Chutes-de-la-Petite-Rivière-Bostonna.
As we approached Lac Saint Jean, the landscape changed again. We continued to our next camping destination at Saguenay Fjord National Park. We set up for a couple of nights at the campground by Baie Eterite.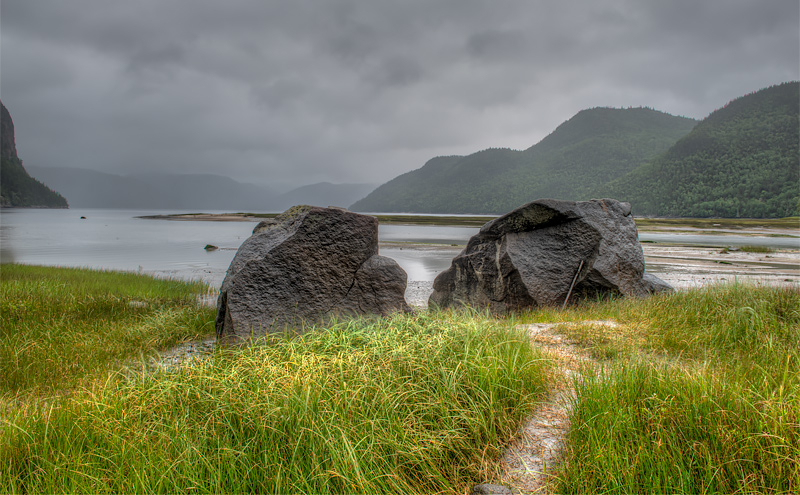 Boulders at Baie Eterite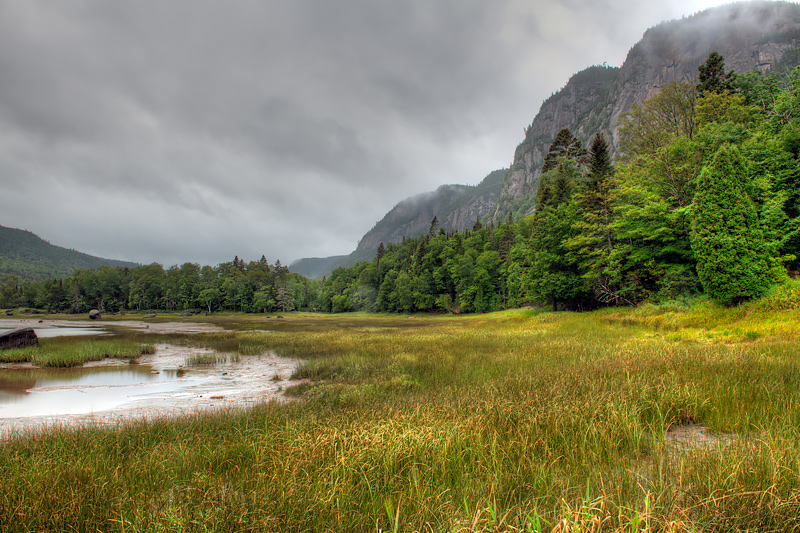 Eternite River at low tide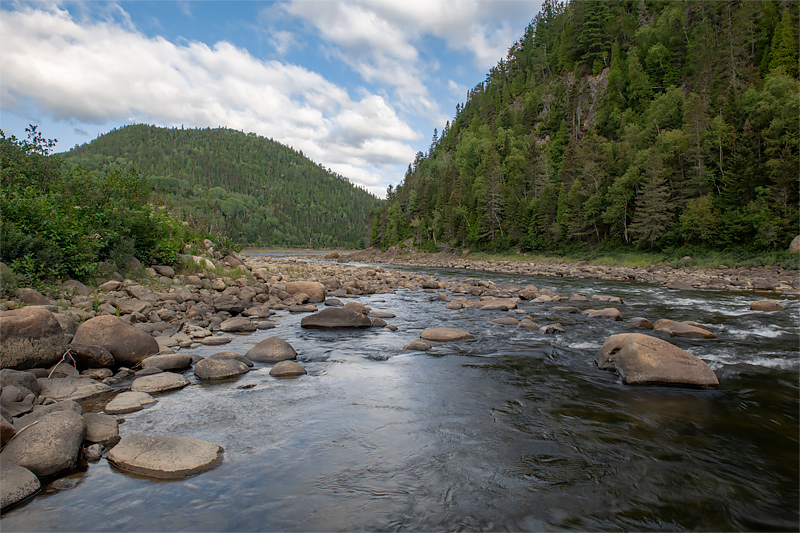 Eternite River
Saguenay Fjord National Park lies along the shore of its namesake fjord. Saguenay Fjord has a length of 105 kilometres and a width that varies between 2 to 4 kilometres Saguenay Fjord flows into an estuary; salt waterfrom the St. Lawrence River flows under a layer of freshwater originating from Lac St. Jean. Salt water takes up 93% of the water volume inside the fjord. Because of this, the Saguenay River is effected by the tides and has whales.
With just one full day on this side fjord, we explored the local areas, L'Anse-Saint-Jean is a beautiful small village with a harbour and a covered bridge. Le quai de Petit-Saguenay has a governmant wharf and an observation deck. We also visited the beach at Anse de Saint-Étienne where we watched shorebirds foraging as the tide came in.
This is a very beautiful area and only one of the three sections of the park. We visited the other two areas, but not until we explored the Cote Nord region first.