Fitzroy Provincial Park
and the Ottawa River Valley
While going over the maps this winter, we were looking for areas nearby that would be fresh or new to us. We eyed Fitzroy Provincial Park and did a little research to see what the area could offer. With some intriguing surrounding opportunities, we decided to book a 4 day weekend in this never before visited park on the Ottawa River.
Our first stop was Purdon Conservation Area, which is famous for its Showy Lady's Slipper display. Although we were told the flowers were way down due to the dry spring, it was still amazing to see for us as we have never seen such an Orchid spectacle.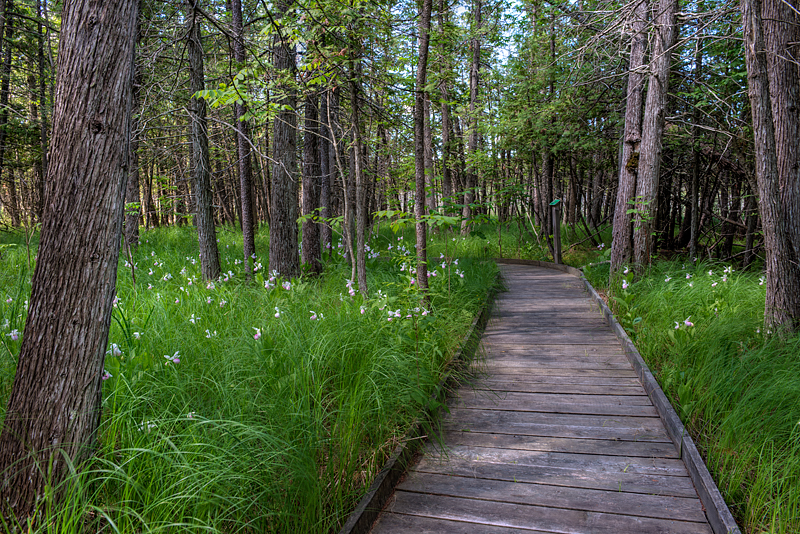 Purdon Conseervation Area
Photo by Tony deGroot
Showy Lady's Slipper (from Purdon CA)
Photo by Tony deGroot
Our campsite was a nice surprise as it was right on the Ottawa River and we immediately regretted not bringing our canoe on this trip. Fitzroy served as a perfect basecamp and we enjoyed swimming, hiking and exploring the park.
We paid a visit to Morris Island Conservation Area and it made us regret leaving our canoe at home even further. Morris Island is a very interesting place that will require a revisit. We could easily have explored the area for a couple of days rather than a couple of hours.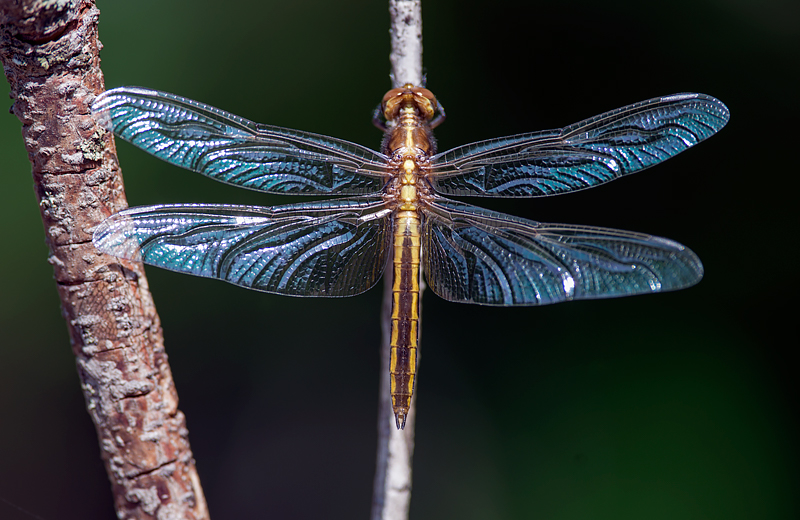 Newly Emerged Dragonfly Drying It's Wings (Morris Island)
Photo by Tony deGroot
We were aware that one of our friends lived in the Ottawa area, but when we planned our visit, we didn't realize that he was only minutes from Fitzroy and even closer to one of our planned day visits, Burnt Land Provincial Park. He was kind enough to set us up with a great photographer and outdoor enthusiast who knew the park quite well. His friend, Pierre, met us at Burnt Lands Provincial Park and guided us to some of the more interesting areas. Due to the recent dry spell, most of the flora in the park were having a tough time. We ended that day at our friends place for pizza and a tour of his backyard acreage.
Ottawa River Valley is very unique with its microclimate, sand, and limestone substrate and sustains rich wetland and forest habitats that support a diversity of flora and fauna. We got to see and photograph some different wildflowers as well as two provincially rare dragonflies: The Cobra Clubtail and the Swift River Cruiser.
Ottawa River is an area that we have neglected in our previous adventures. This was a mistake that we are happy to remedy. We will soon be looking to return to the area and visit some more of the parks that are along the Ottawa River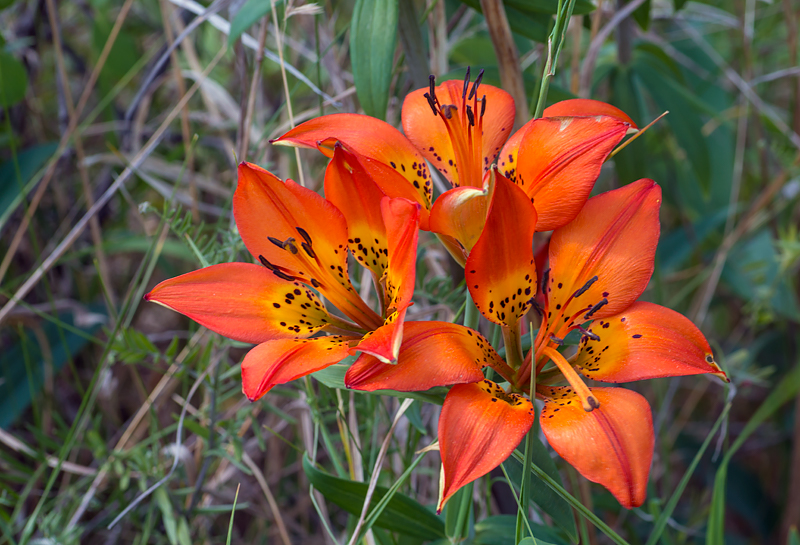 Wood Lily (Burnt Land Provincial Park)
Photo byTony deGroot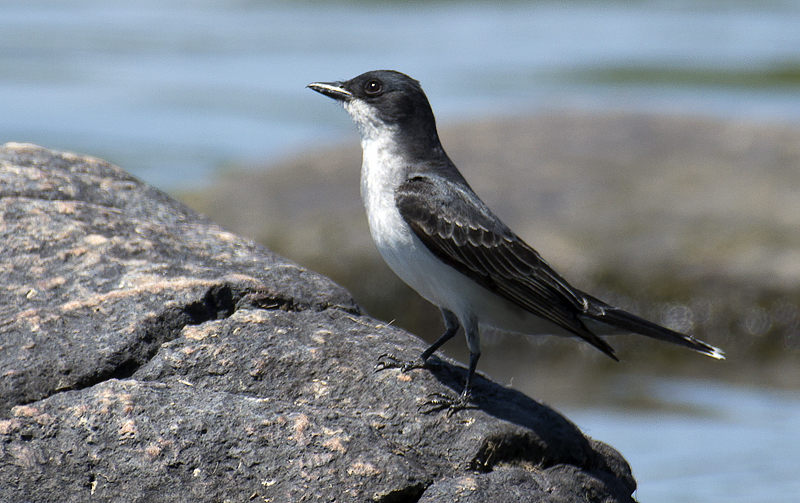 Eastern Kingbird
Photo by Kathy deGroot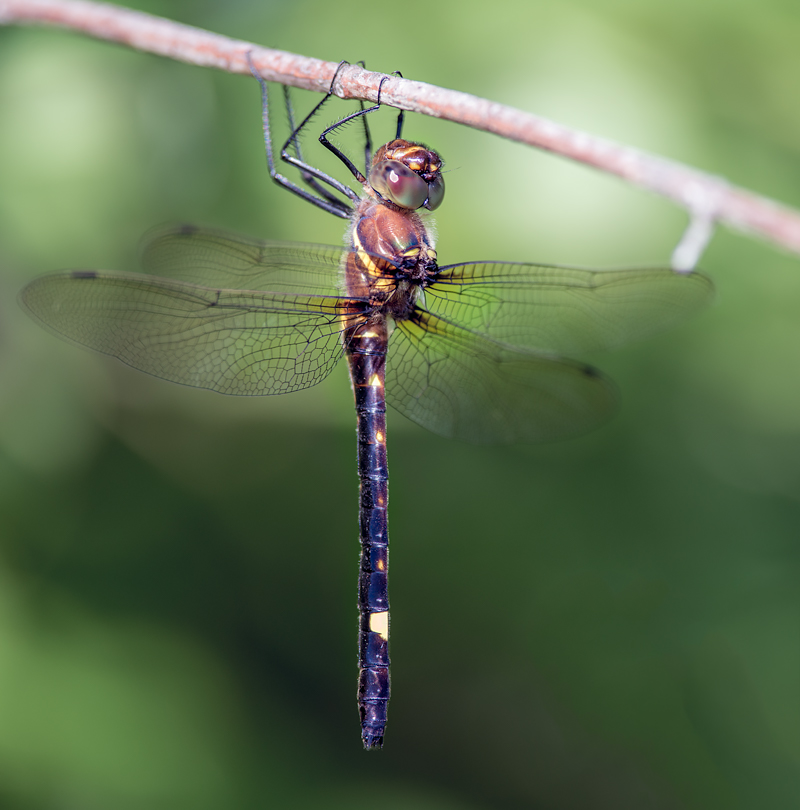 Swift River Cruiser
Photo by Tony deGroot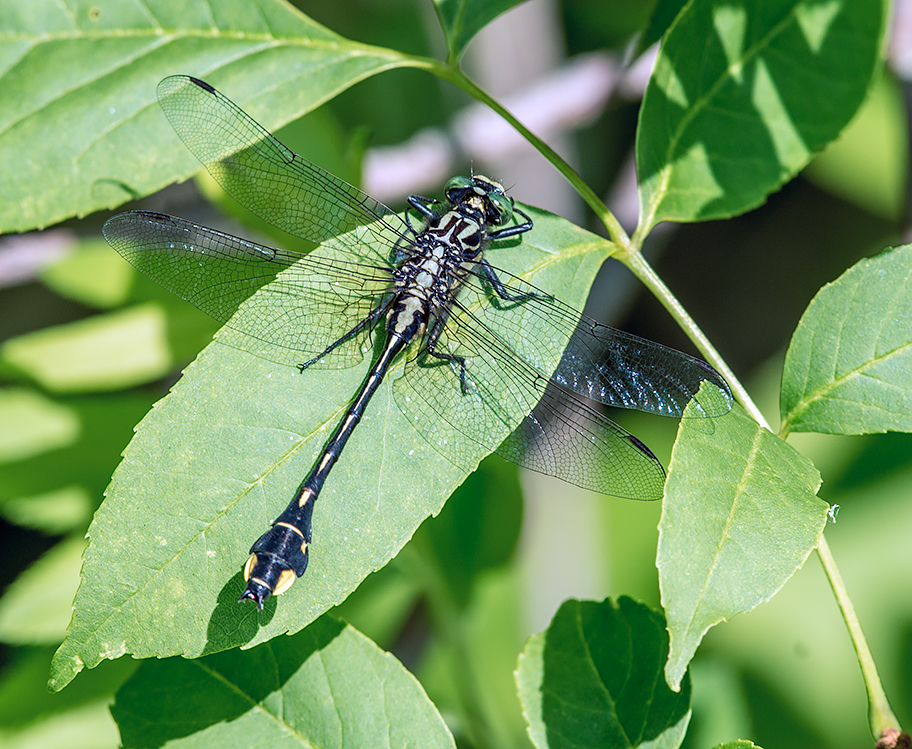 Cobra Clubtail
Photo by Tonyy deGroot