Mid Fall in Algonquin 2015
Camping in November is always wonderful, but when you add the fantastic weather we have been enjoying this fall, it was even more special. The days were warm and sunny and the nights were calm and clear. Although the mornings were a bit cool, the early morning frost was incredibly beautiful. We had to work fast to get a few pictures as the rising Sun quickly burnt off the frost and the white coated vegetation was soon reverted to its usual pale yellow and brown hues of late fall.

The weather was perfect for hiking. Since our stay was limited, we opted for our bikes instead of our canoe. Fall biking is at its best in Algonquin, cruising over the leave and pine needle carpeted bike trails through the woods is a lovely way to travel and see the landscape. The leaves on the deciduous trees were now all down and the tamaracks were diminished to their last few needles. Only the brown marcescent leaves of the small Beech trees were clinging on as they often do over the winter months.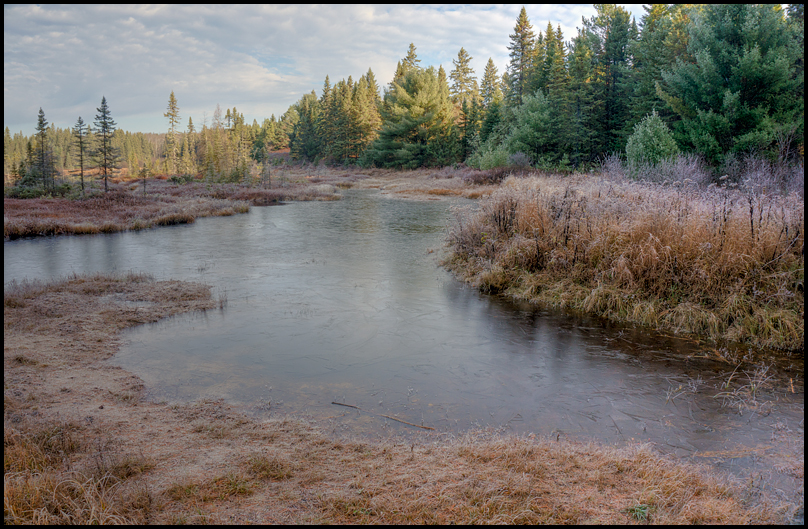 Frozen Pond
Photo by Kathy deGroot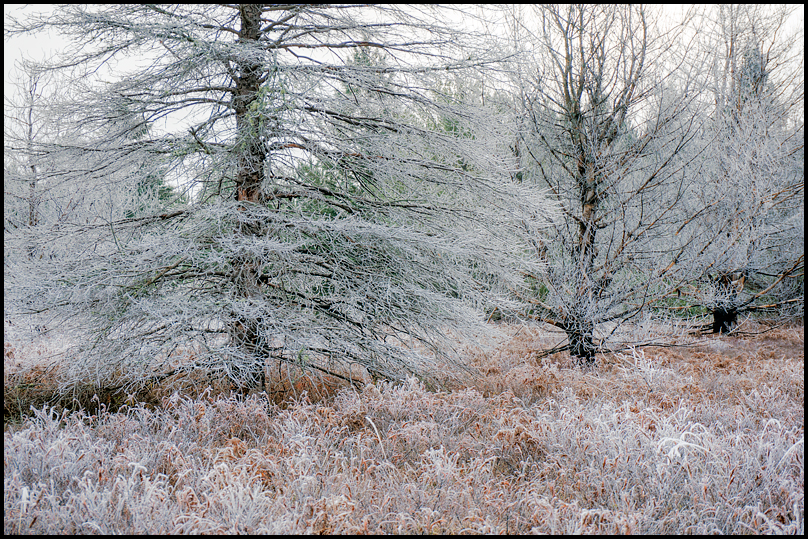 Frosty Morning
Photo by Kathy deGroot
We find that wildlife sightings are a little scarce this time of year. The amphibians and reptiles are now in hibernation, a few moths and tiny spiders were the last of the invertebrates and almost all of the migrating birds had left. Not many of the birds that migrate to the park for the winter had arrived yet. We did see a Spruce Grouse and a flock of Snow Buntings. Just few Canada Geese and a solitary Hooded Merganser remained and a dozen or so Black Ducks were still hanging out at Mew Lake. Our mammal sightings were limited to Beavers, Pine Martens and the friendly Red Foxes. We didn't see any Chipmunks and even the Red Squirrels were unusually quiet. However, the noisy Blue Jays easily made up for them.

We always look forward to this November camping trip because it's typically our last trip of the year to to the Park. Next time we visit it will be a completely different place with its frozen lakes and blanket of snow.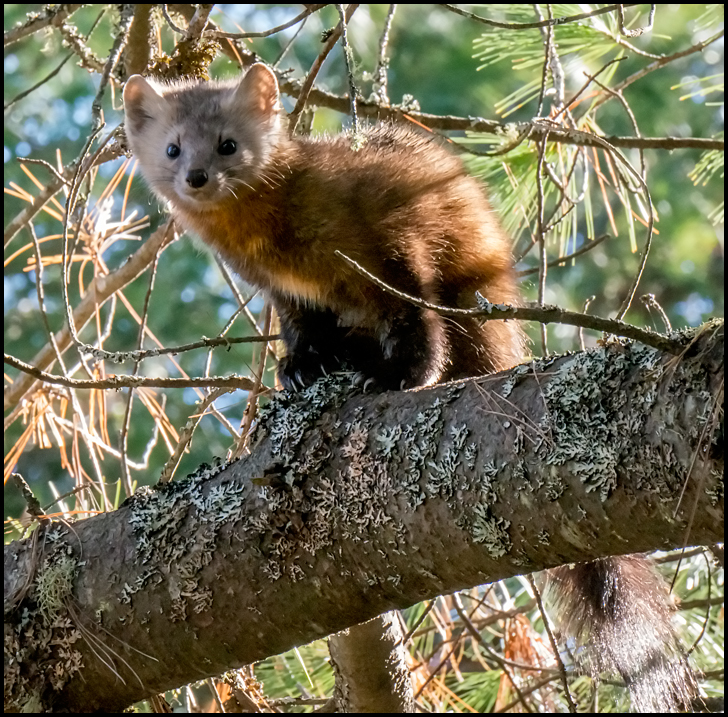 Pine Marten
Photo by Kathy deGroot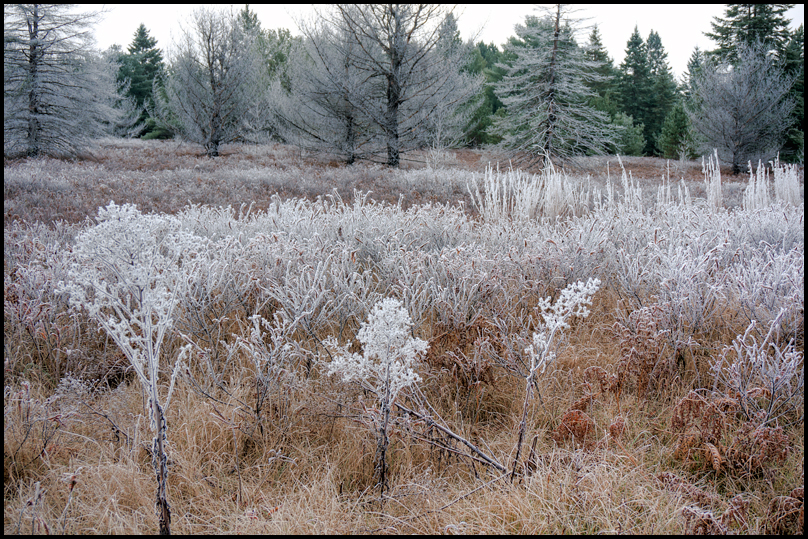 Frosty Flora
Photo by Kathy deGroot