Acadia National Park
This was our fifth trip to the East Coast, and, this time, we thought we would try something different. Instead of retracing our steps back to Ontario through Quebec, we decide to come back through the northern New England states: Maine, New Hampshire and Vermont.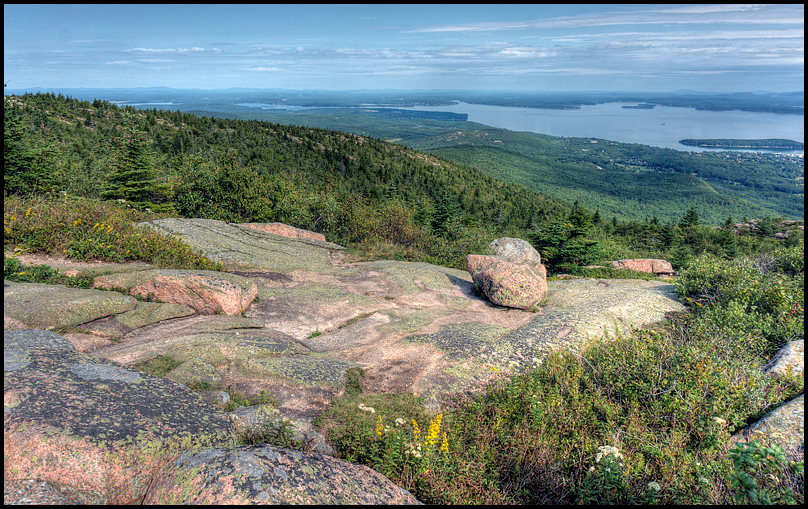 Cadillac Mountain's South Side
by Tony deGroot
We booked a site at Blackwoods Campground in Acadia National Park which was a lovely campground set in a beautiful Black Spruce forest. Glad we booked it in advance as all the sites in the park were at full capacity. We didn't really know what to expect as we had very little time to research about the park. The Mount Desert Island, where the park situates, can be a busy tourist attraction. Bar Harbour was really hoping on the weekend with its restaurants, specialty stores, pubs and patios. We wondered if it was called Bar Harbour because of the many bars in the small town, (It was actually named after the sand and gravel bar, visible at low tide).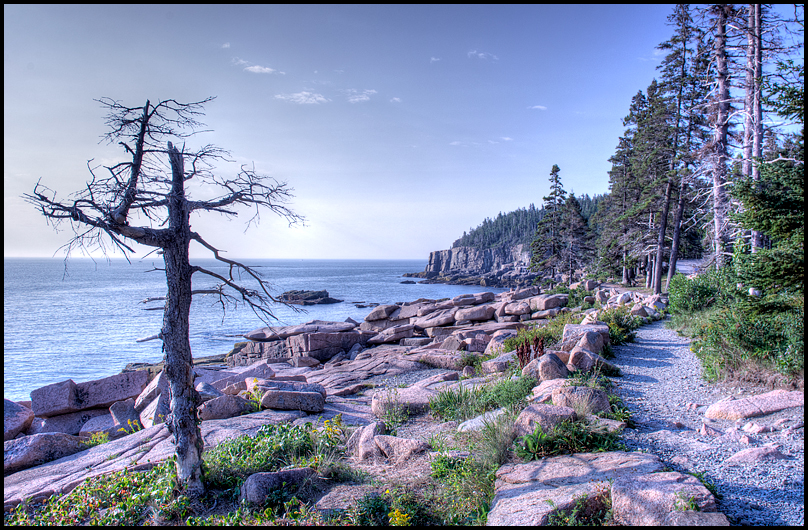 Early Morning on the Ocean Path Trail
by Kathy deGroot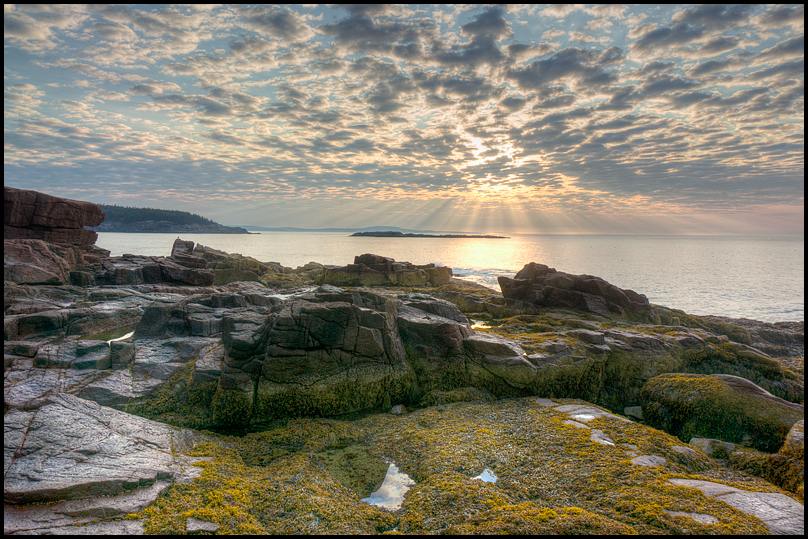 Newport Cove
by Tony deGroot
We spent a few days exploring the park, driving the Park Loop, walking a few trails and taking the winding road to the top of Cadillac Mountain.  The national park boasts some of the most scenic shorelines in all of New England. We got up very early on Monday morning to visit the Sand Beach & Otter Cliff area and beat the crowds. We were rewarded with a gorgeous morning and were among only a few other early rising photographers with the same idea.  Although the park has many trails, we only had time to hike a few and tried to pick a couple of good ones to maximize our opportunities.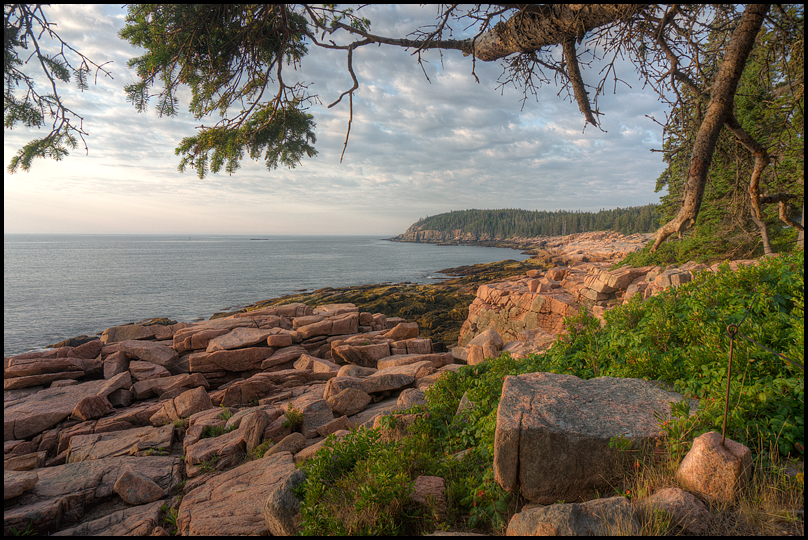 Otter Point
by Tony deGroot
Acadia National Park has a very impressive natural botanical garden. As we are very interested in wildflowers and natural flora, it was so nice to see such a well-designed garden of a wide variety of natural regional plant species. I only wish it was earlier in the season as most plants were well beyond their peak and many were no longer in bloom. The plants and ferns that were still in season were quite amazing.

The rest of our trip was the pathway back home.  We travelled through New Hampshire's White Mountain National Forest and camped for a couple of relaxing nights at Little River State Park in Vermont before crossing the border back to Canada.
The East Coast has so many great opportunities and even though we have made several trips to the Maritimes, we still have a list of great places we have yet to visit (and revisit). We better keep the maps handy.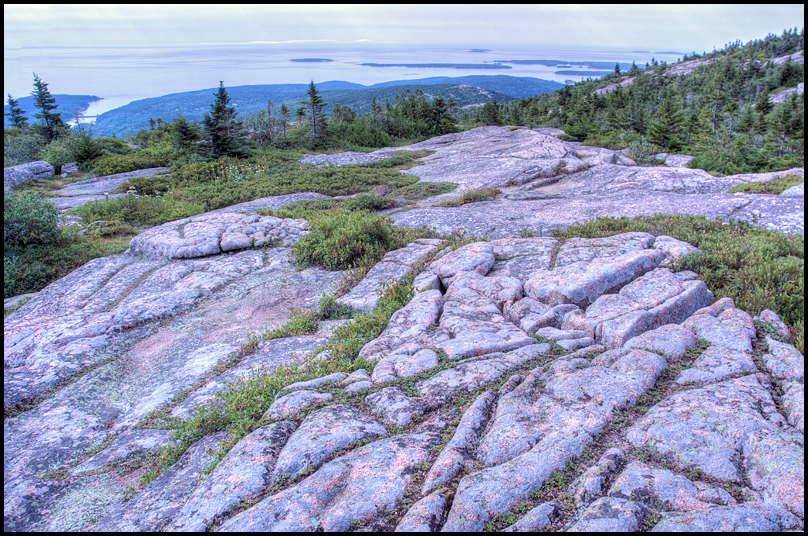 Up On Cadillac Mountain
by Kathy deGroot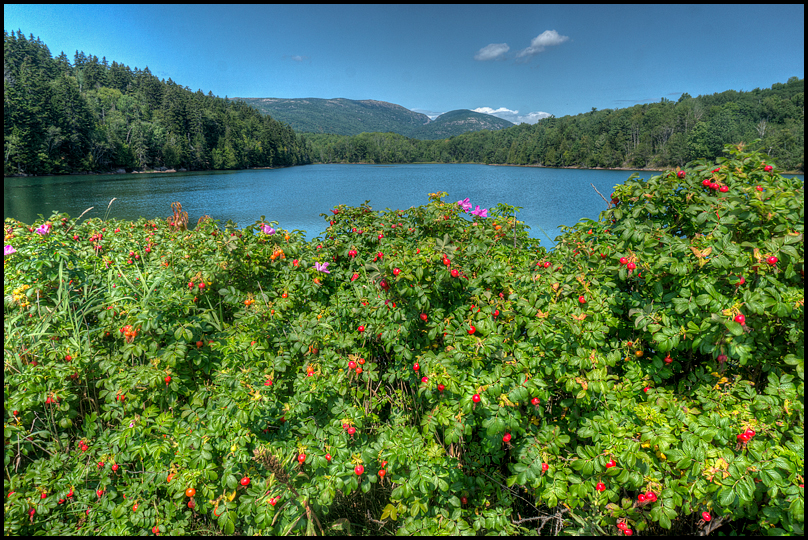 Otter Cove
by Tony deGroot
Western Point
by Tony deGroot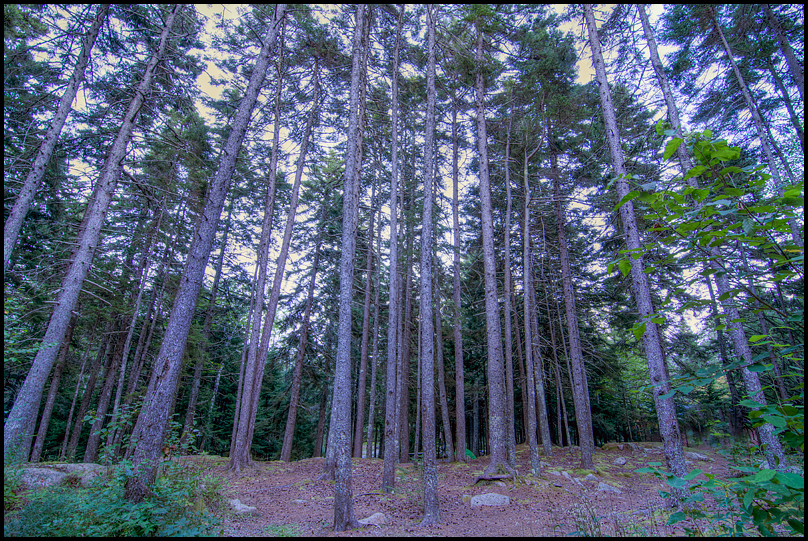 View from our Campsite at Blackwoods
by Kathy deGroot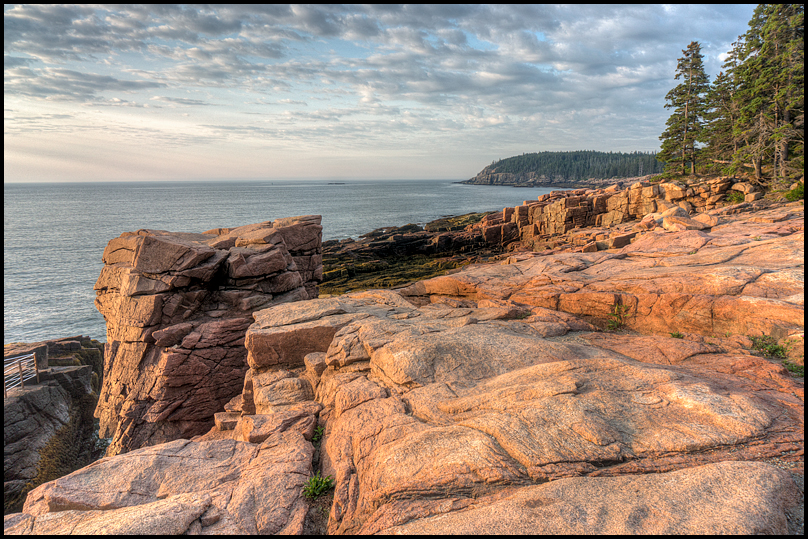 Thunderhole
by Tony deGroot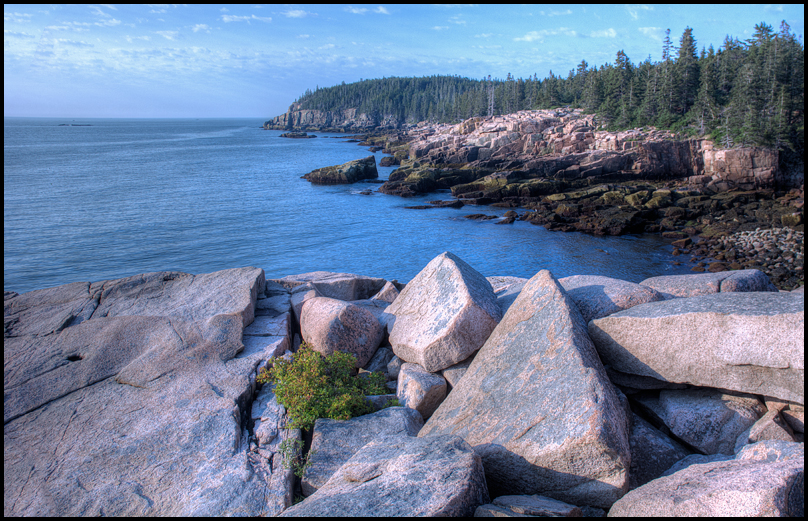 Western Point
by Kathy deGroot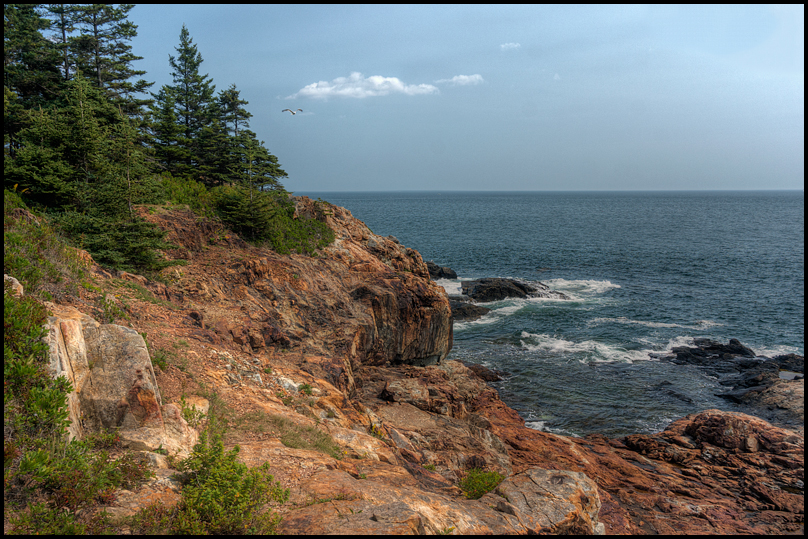 Great Head Trail
by Tony deGroot