Cape Breton Highlands
We visited Cape Breton and travelled the Cabot Trail 8 years ago. On our last day of that trip, our hard drive made a strange noise and failed. All our images from the last 3 weeks were wiped out. We were never able to get them back; lost forever. We decided this was the year to go back and try again.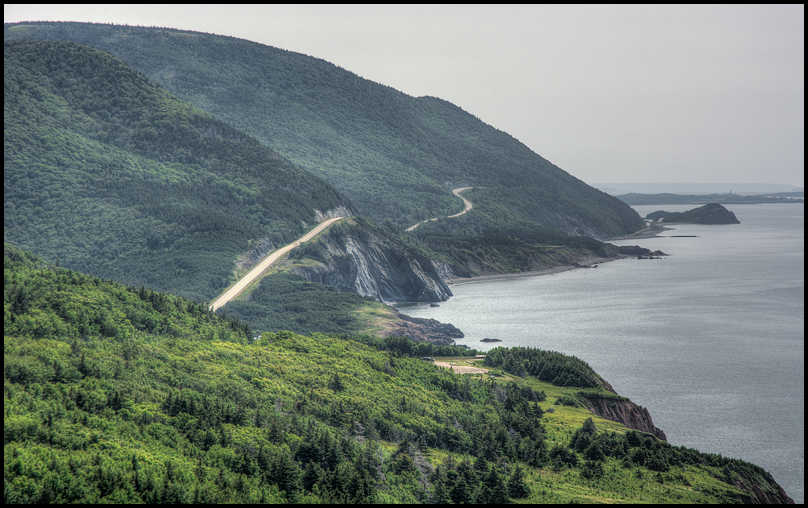 The Cabot Trail
by Kathy deGroot
This time, I had another problem. My DSLR had taken a fall in the spring and was sent away for servicing. They could not get it back to me in time. Since the trip was booked well in advance, I had to travel without it. I only had a thrifty little Sony NEX 6 equipped with the kit lens and a video camera. Luckily, Kathy had her Nikon 7100 DSLR and the onus was on her to get the grand landscapes. I, however, was pleasantly surprised at how well the little Sony managed and, under the circumstances, I was very happy with the images it took. I am starting to like this convenient little Sony mirrorless camera system.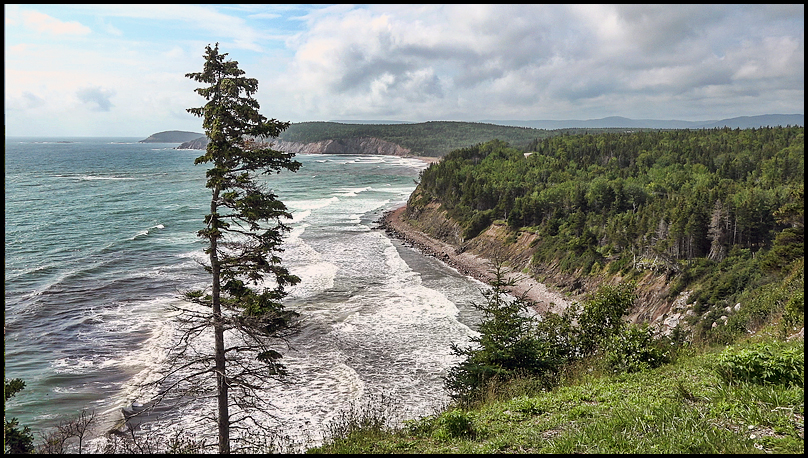 Cape Breton's Rugged Shore
by Tony deGroot (Video Grab)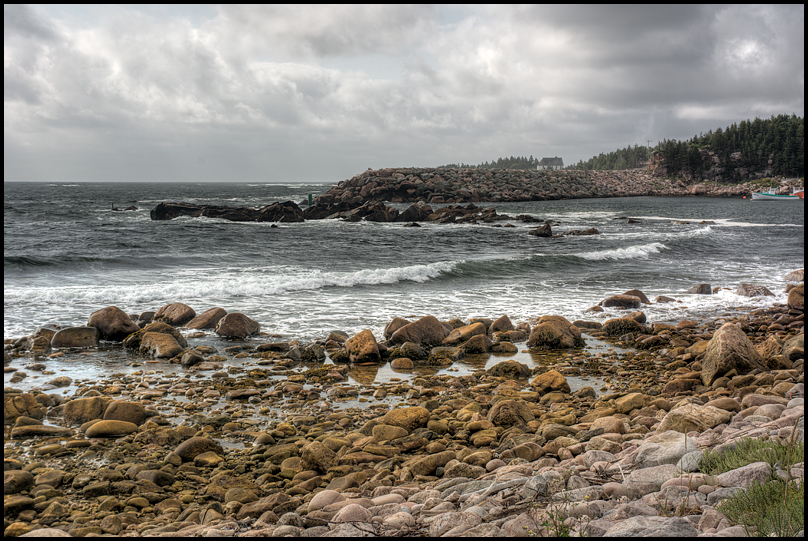 Neil's Harbour
by Kathy deGroot
Our trip so far had been a wet one with rain every day on our first week. When we arrived at Cape Breton Highlands National Park, we were informed that the site we booked was flooded and all of Campground B had to be closed for the remainder of the year.  We had to settle for Campground A with our little tent among the Big Rigs. We enjoyed the park the next two days as we travelled the Cabot Trail, stopping at many of the "Look offs" and visiting some of Cape Breton's most scenic landscapes.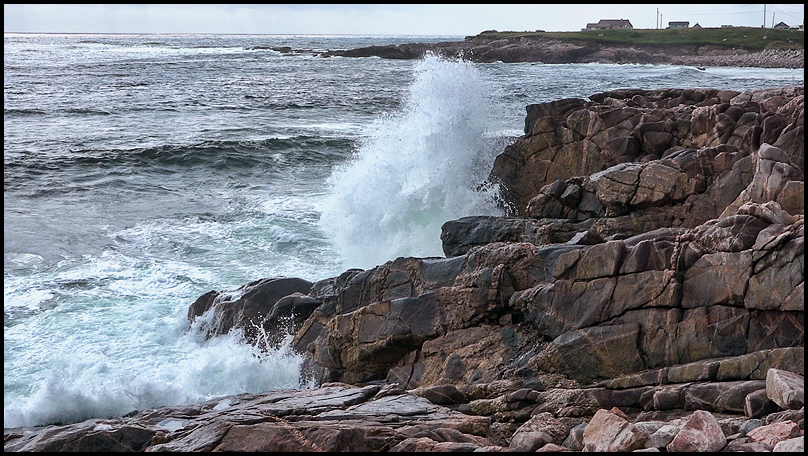 New Haven Cove
by Tony deGroot (Video Grab)
Cabot Trail is a joy to travel. We attached the GoPro to the top of the car as we drove through the scenic hills and winding highway. There are also great side trips worth exploring with interesting locations such as Meat Cove, Capstick and New Haven Cove.
Our stay at the Cape Breton Highlands National Park was too short. We wished we would have had time to hike a few more of the trails. The forests in the park include the Acadian Forest in the lower elevations and the Boreal Forest up on the higher plateau. Driving through the boreal forest was a unique experience.
The whole Cape Breton Island is a wonderful area with it's colourful history and traditional music. They boast their living culture of Gaelic, Acadian and Mi'kmaq communities, that has been proudly preserved throughout generations and still thriving today. Small towns and fishing villages among the rugged scenery make for very enjoyable visits.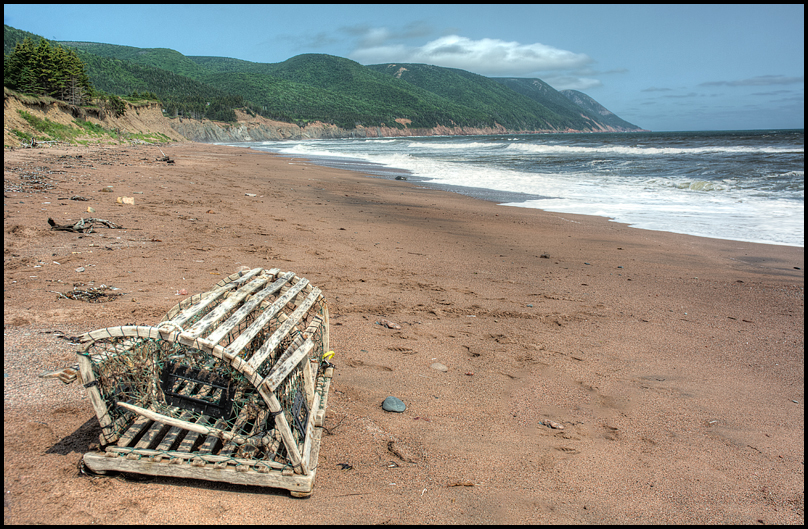 Cabot Landing Provincial Park, NS
by Kathy deGroot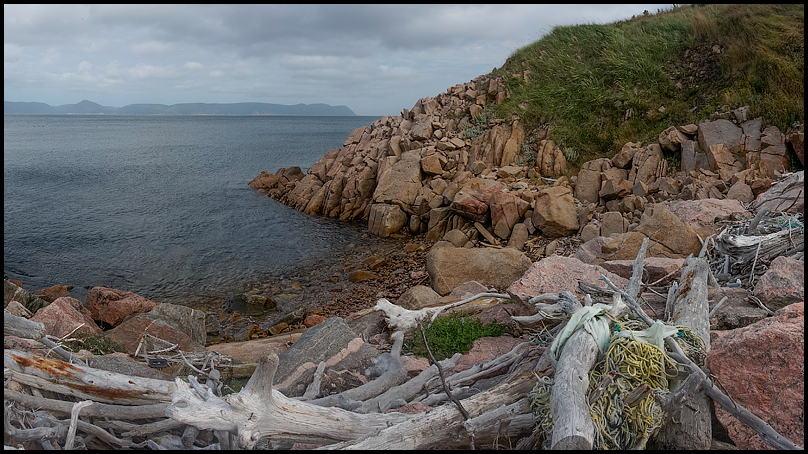 Capstick
by Tony deGroot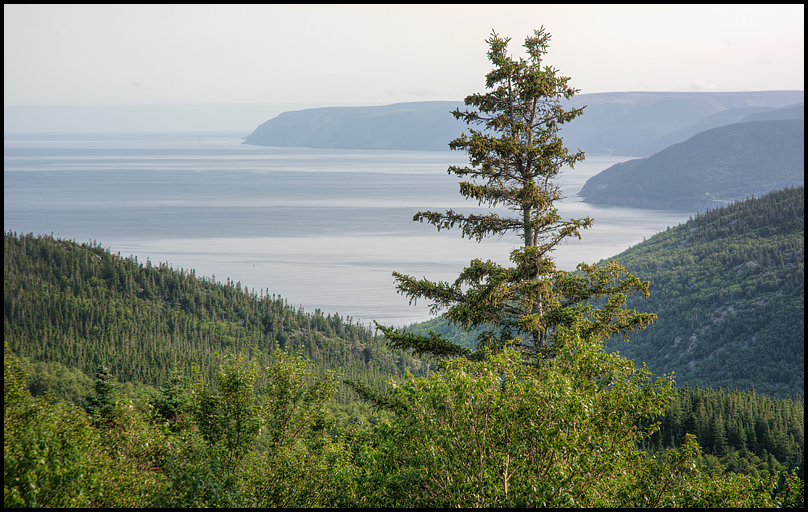 Cabot Trail Lookoff
by Kathy deGroot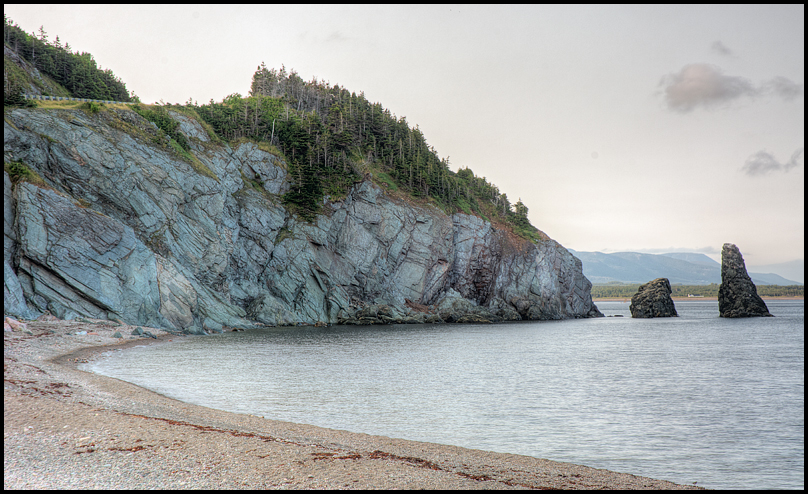 Cabot Trail
by Kathy deGroot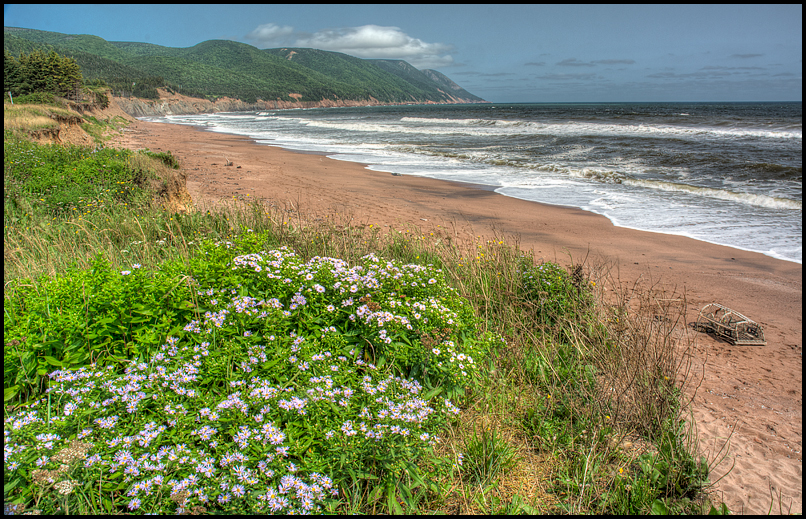 Cabot Landing Provincial Park, NS
by Kathy deGroot

Capstick Harbour, NS
by Kathy deGroot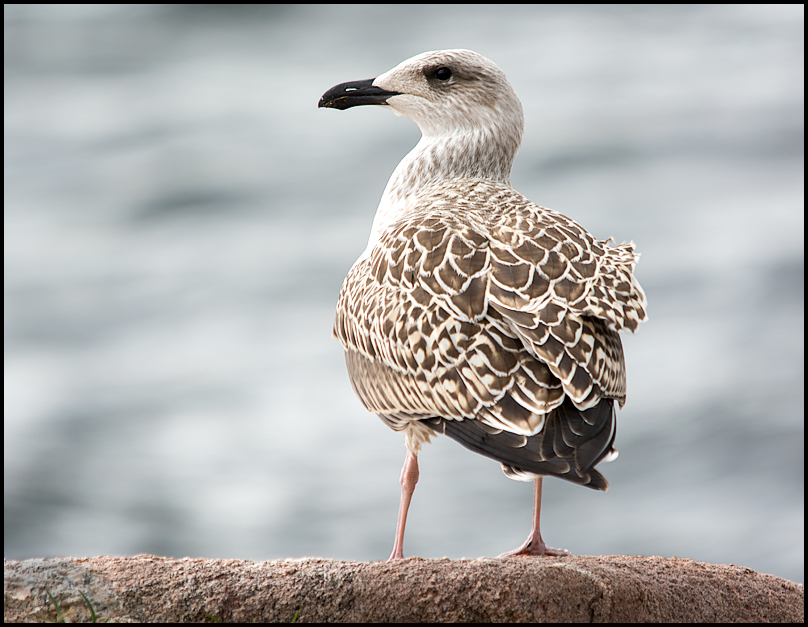 Juvenile Greater Black-backed Gull
by Kathy deGroot