Bay of Fundy, New Brunswick
Our trip to the East Coast started a little rough as we travelled under very poor weather conditions. As we travelled through Quebec and entered New Brunswick we experienced some very fierce down pours and continuous rain. Our first night destination was Le Jardes De La Republique Provincial Park just outside of Edmundston. It stopped raining just as we arrived at the park. We mentioned to the warden that we had just driven through some of the worst downpours we have ever experienced. He asked where and we told him just before entering New Brunswick. He replied, "Then it's coming this way".  He was right! It rained all night long.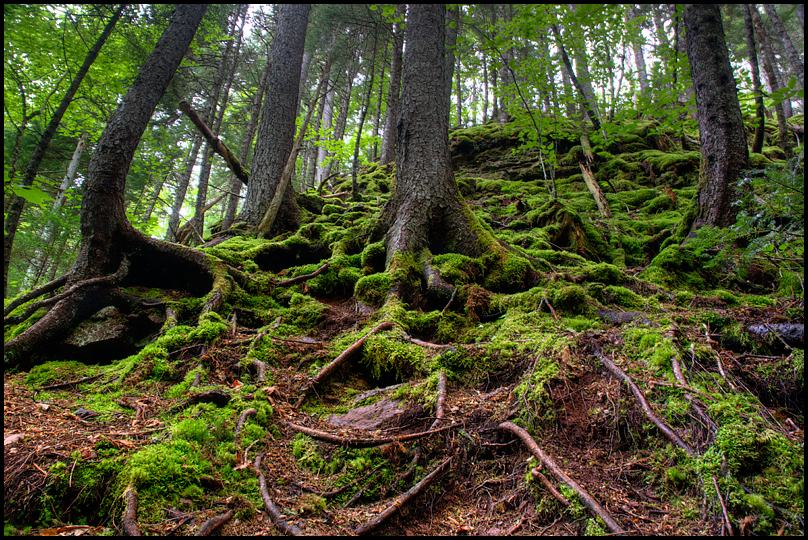 Hillside on Dickson Falls Trail
by Kathy deGroot
We got up early and set off to Fundy National Park where we planned to stay for the next three nights. The park was much busier that our last visit. It was, nevertheless, just as beautiful. The clouds over the Bay of Fundy were dramatic and made for some great panoramas. Dickson Falls was not flowing as much as we liked, but still was a magical place with its green moss, lush ferns and trickling brook.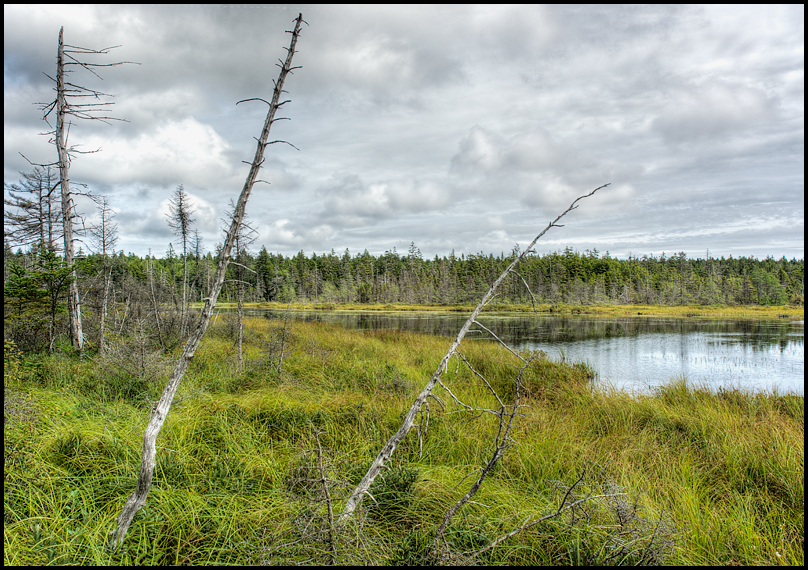 Caribou Plains
by Kathy deGroot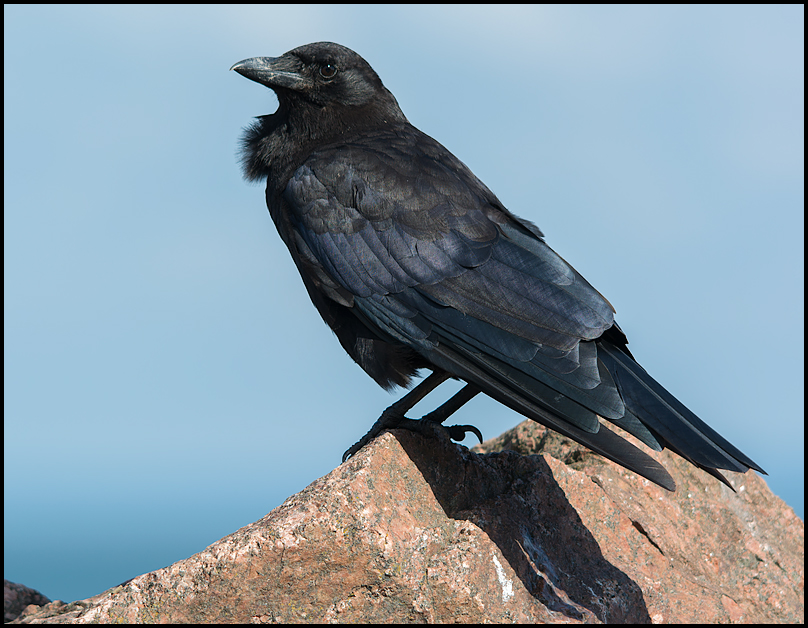 American Crow
by Kathy deGroot
We also visited the surrounding area including Alma, Cape Enrage and Mary's Point. On the way to the Cape, we stopped at Waterside and sighted some migrating shorebirds.
Semipalmated Sandpiper
by Kathy deGroot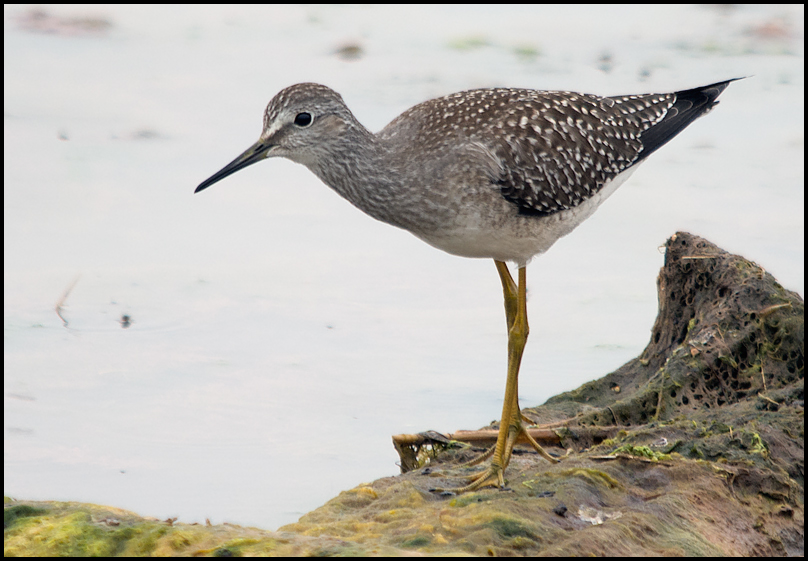 Lesser Yellowlegs
by Kathy deGroot
On our return from Cape Breton (more about that later), we stayed at Amherst Shores Provincial Park and visited the Sackville Waterfowl Park and Johnsons Mills. Johnson's Mills still had 5,500 shorebirds when we visited the area, but we missed the peak migration period by a week. At the peak time, there were 140,000 shorebirds feeding on the Bay of Fundy flats. That must have been a sight to see.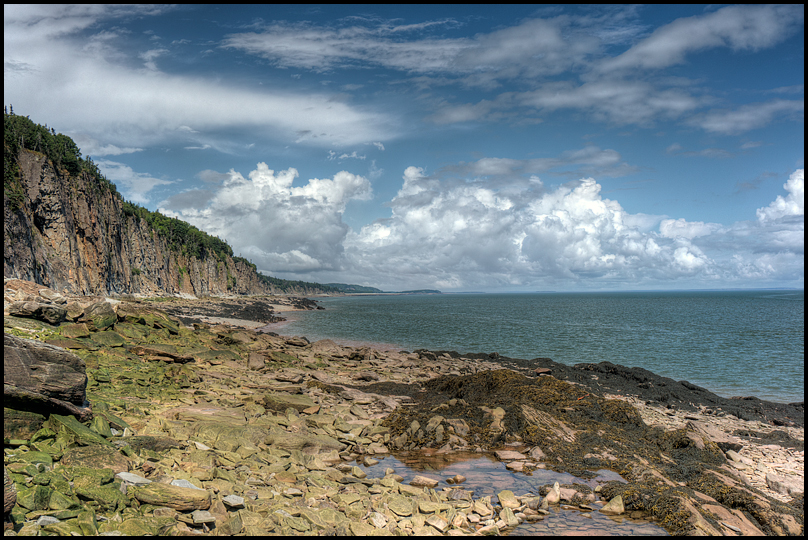 Cape Enrage
by Tony deGroot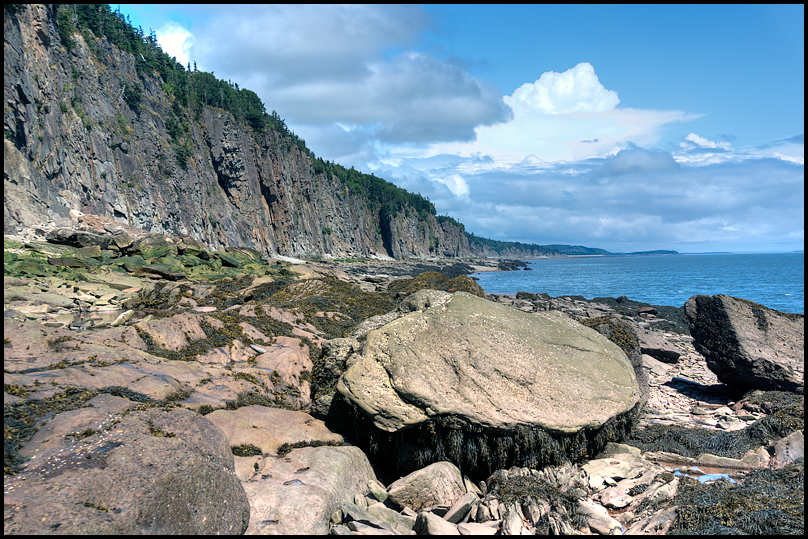 Boulder Shoreline at Cape Enrage
by Tony deGroot
New Brunswick has many great places to visit. On prior trips, we have visited Kouchibouguac National Park with its grand beaches. At St. Martin's, the Fundy Trail is a truly magnificent drive with fantastic views of unspoiled shorelines. A short ferry ride will get you to the picturesque Grand Manan Island. There we camped at The Anchorage Provincial Park for our base camp and toured the island in search of photo opportunities. And the famous Hopewell Rocks is a definite "must see" natural phenomenon.
These natural wonders keep us coming back.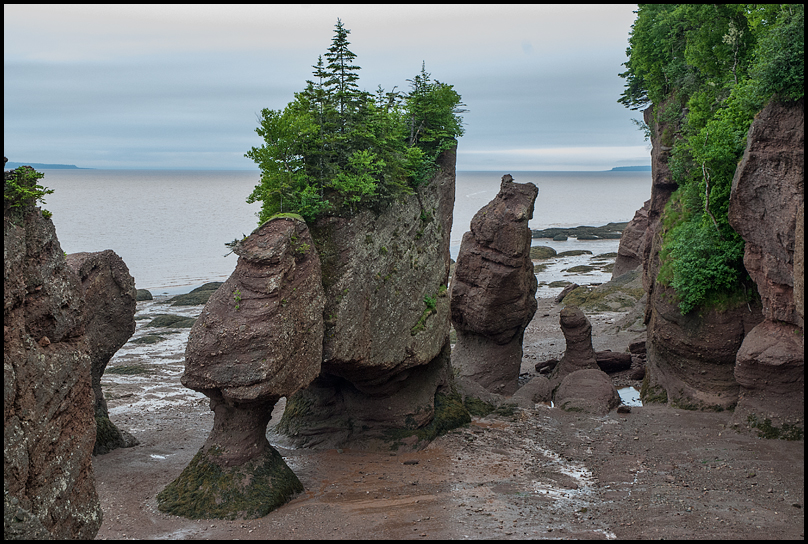 Hopewell Rock
(from previous trip)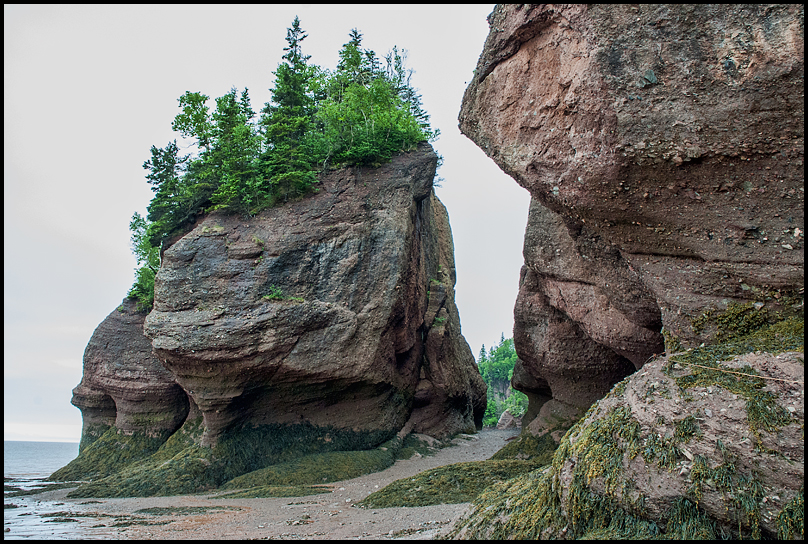 Hopewell Rock
(from previous trip)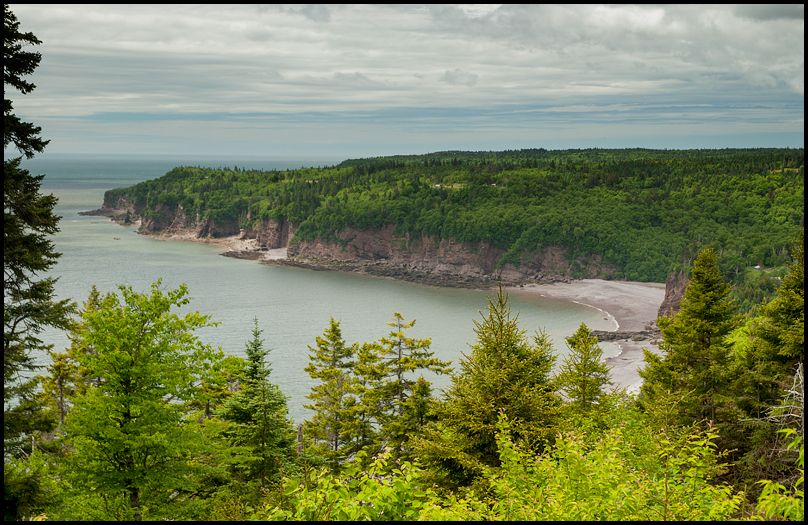 Fundy Trail Lookout
(from previous trip)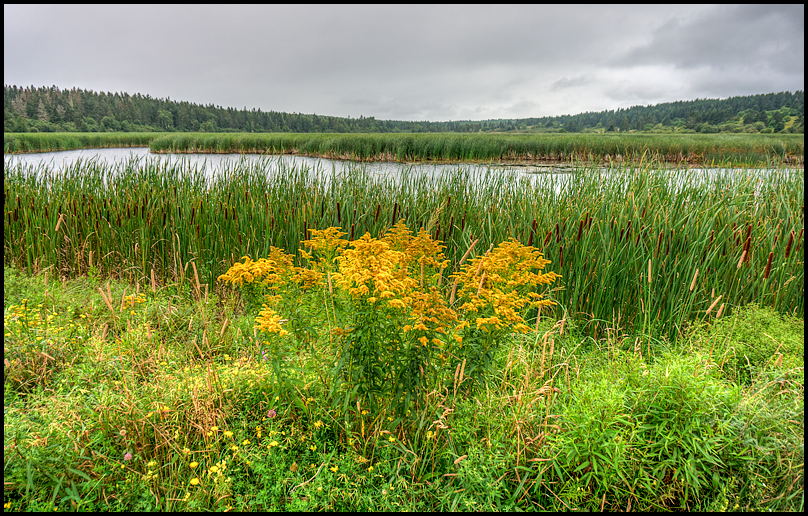 Goldenrod at Mary's Point
by Tony deGroot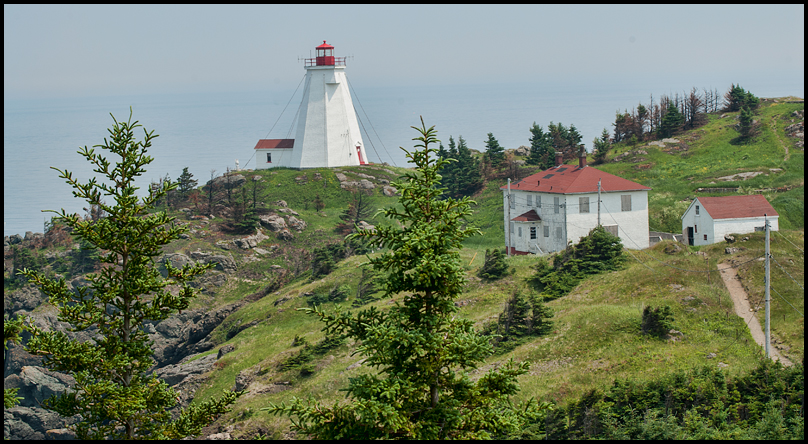 Lighthouse on Grand Manan Island
(from previous trip)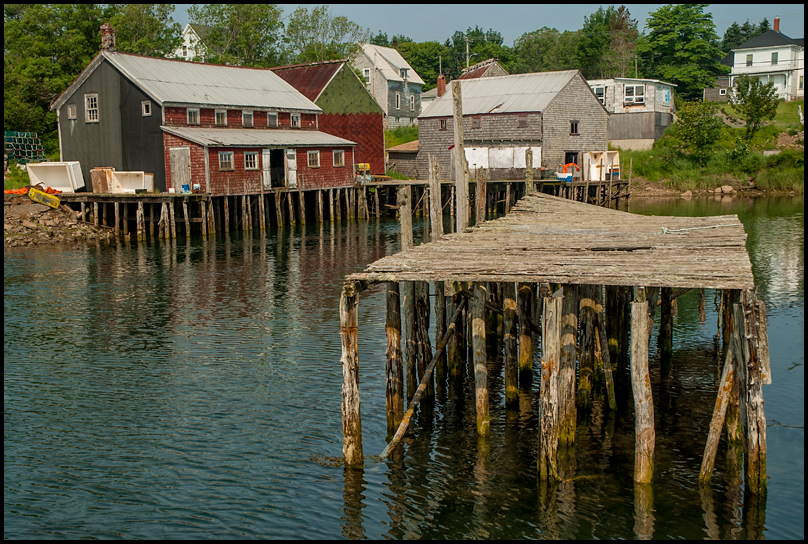 Fishing village on Grand Manan Island
(from previous trip)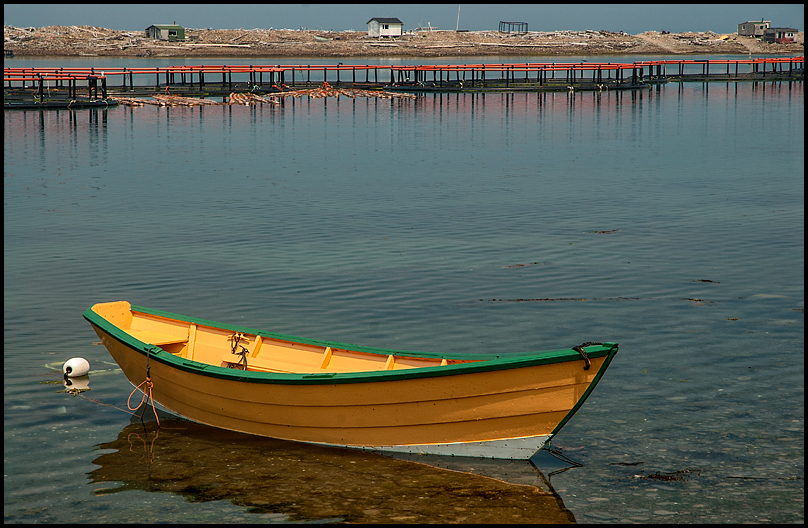 Grand Manan Island
(from previous trip)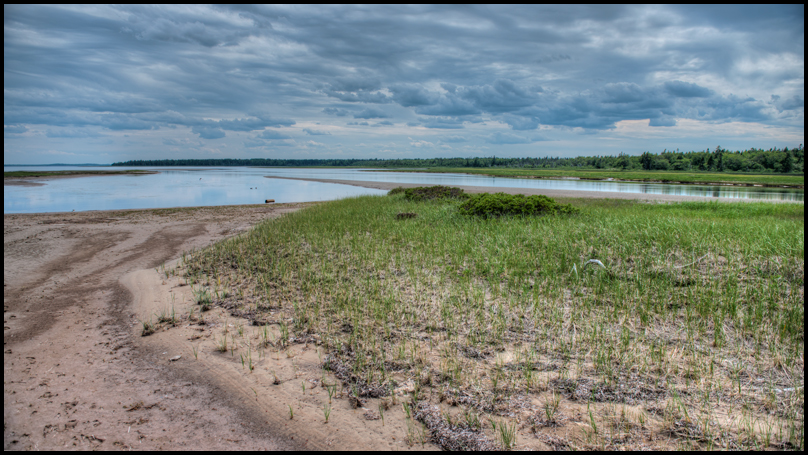 Kouchibouguac National Park
(from 2013)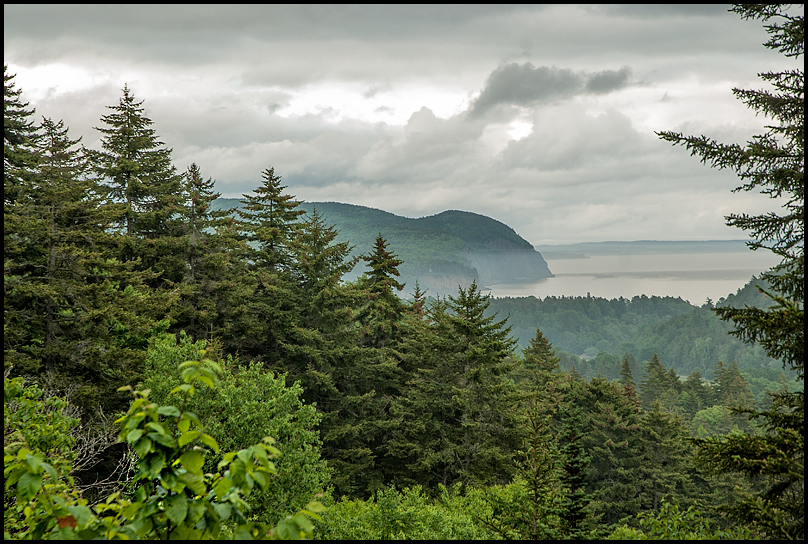 Fundy National Park
(from previous trip)