Northumberland County
The County of Northumberland has a lot to offer for those seeking adventure and nature appreciation. There are a number of provincial parks and conservation areas waiting to be explored. Ganaraska Hiking Trail, Northumberland Forest, Ganaraska Forest also provide hiking opportunities. The area is full of outdoor opportunities.
Presqu'ile Provincial Park is famous for the bird migration. But it also provides hiking opportunities, beaches,  car camping, biking, and picnicking.  The park has a variety of habitats that include pannes, beaches, islands, marshes, ponds, forests, fields, great lakes and shallow bays. This allows for a very diversified assortment of flora & fauna; some of which is provincially unique.

Presqu'ile Bay can be a wonderful area to paddle a canoe or kayak as it is usually much calmer than the big lake. A great place to launch would be the area known as the Calf Pasture. The Bay has a large marsh on the west side and may provide some excellent wildlife viewing, particularly waterfowl and other marsh dwellers.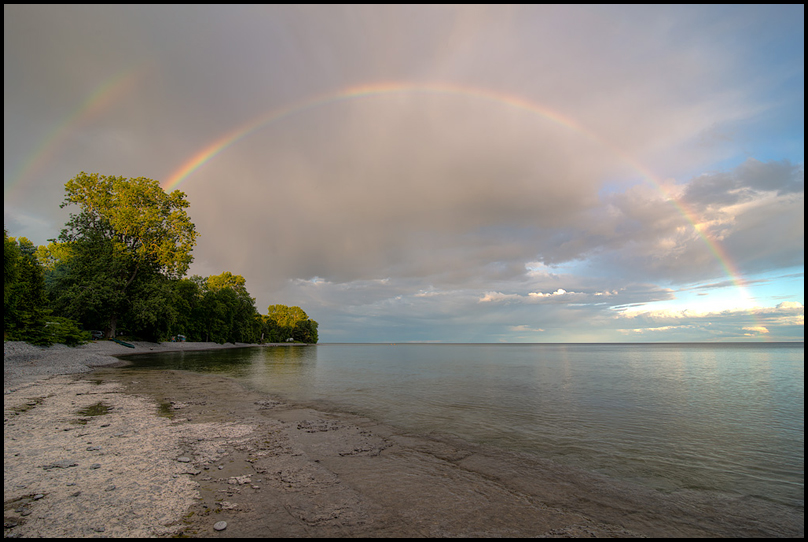 After the Storm in Presqu'ile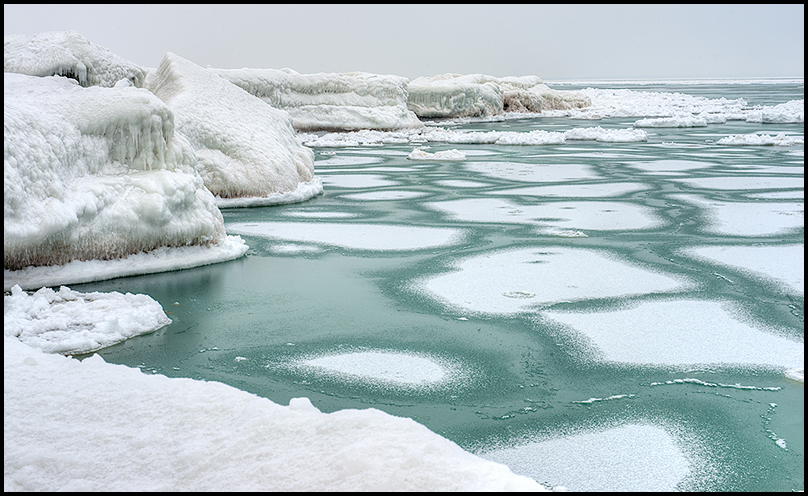 Ice on Lake Ontario at Presqu'ile Provincial Park
Ferris Provincial Park is along the Trent River and is famous for its suspension bridge. The park offers car camping, 4 hiking trails and cross country skiing in the winter. The 300ft suspension bridge crosses the Trent with a great view of Ranney Gorge and is a part of the Trans Cananda Trail System.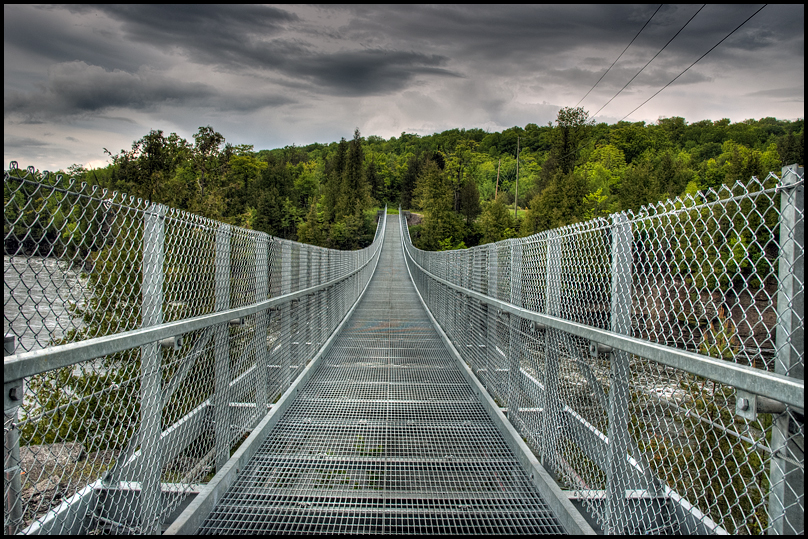 Suspension Bridge at Ferris Provincial Park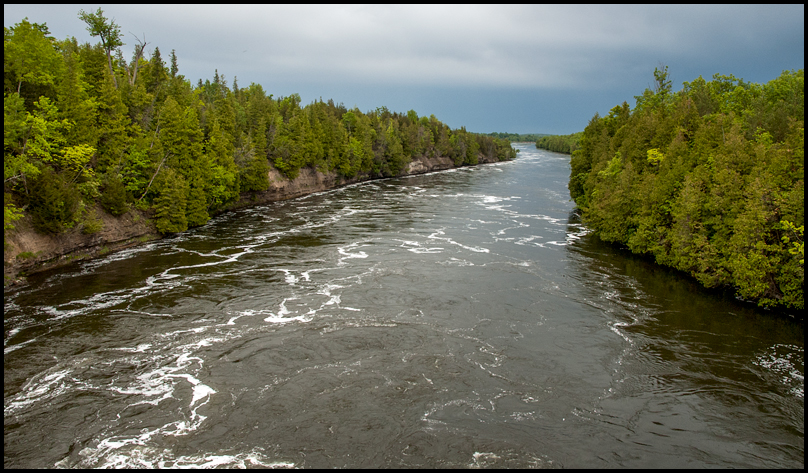 Ranney Gorge at Ferris Provincial Park
Peter's Woods Provincial Nature Reserve is a real gem. This is one of the few old growth forests left in Southern Ontario. Because of this, it is like a trip back in time to what it looked like before the axes and plows changed the landscape. The reserve is home to a variety of rare birds and plants. In the spring, the forest floor is full of ferns and wildflowers. The trail might be short (0.8km), but allow plenty of time to enjoy the forest.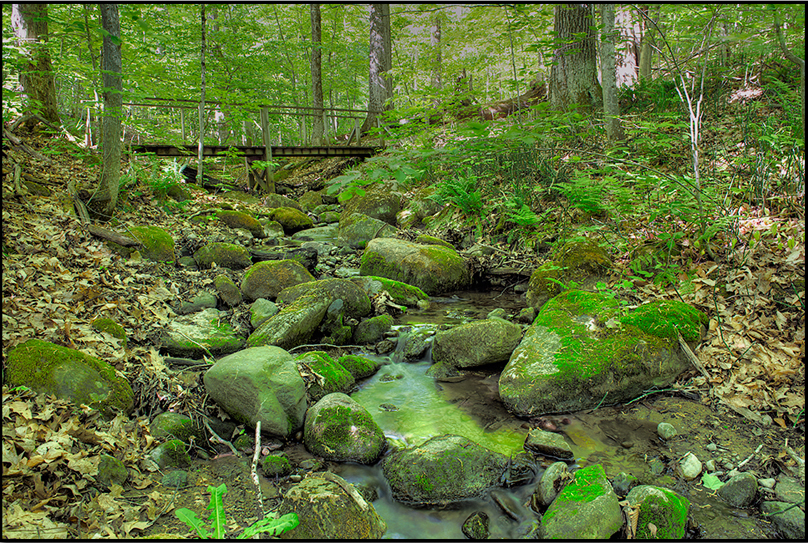 Creek at Peter's Woods
Proctor Park Conservation Area is another great spot for Spring Wildflowers as it is one of the best places in the area to see a beautiful garden of White Trilliums. This park has deciduous forest, Cedar grove and field habitats.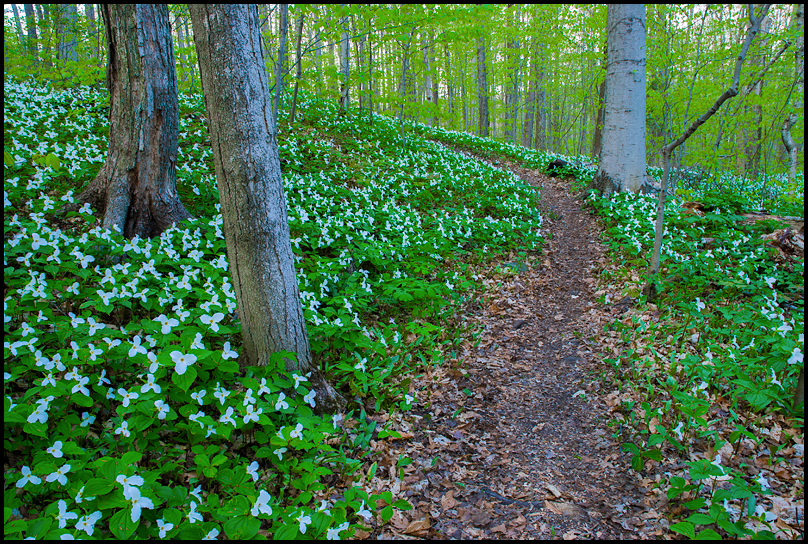 White Trilliums at Proctor Park
Goodrich Loomis Conservation Area  offers excellent hiking and trail biking opportunities along it's 12 kilometres of marked trails. We have also enjoyed cross country skiing here in the winter.  The park has a nice variety of wildflowers and the meandering Cold Creek adds to the landscape.  Although it does not have a dark sky status, this is this the park we visit to watch the occasional meteor shower.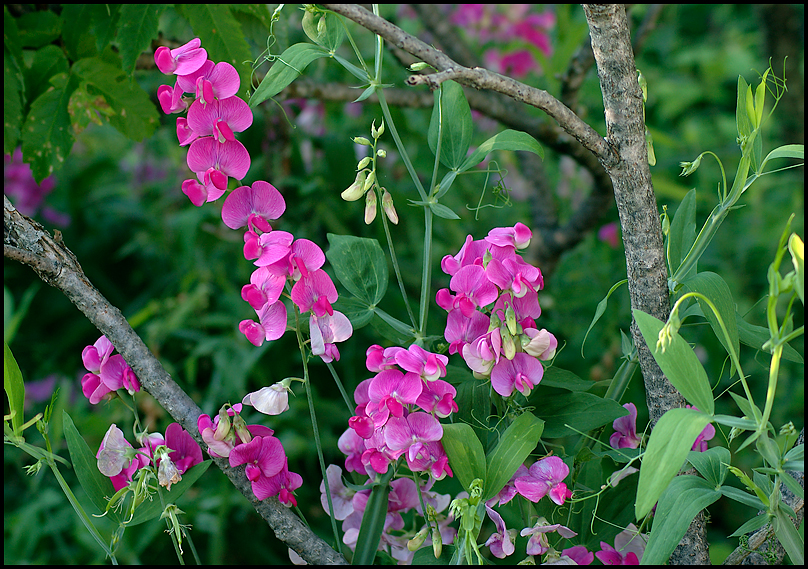 Wildflowers at Goodriche Loomis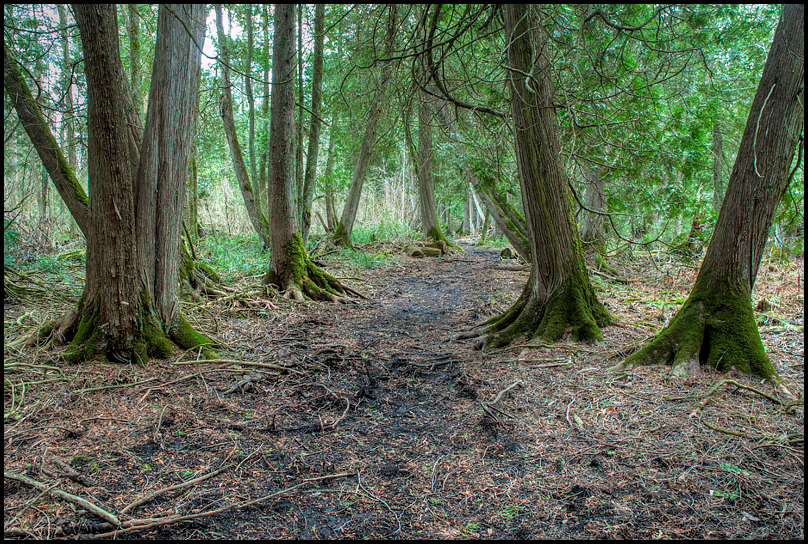 Cedar Groove on the Loop D'loop Trail at Goodrich Loomis
Ganaraska Hiking Trail is new to us and we find it very intriguing. The whole trail starts in Port Hope and travels nearly 500km, connecting it to the Bruce Trail near Orillia. It passes over side roads, through forests including some private land, old railroad, through wilderness areas and towns. Access points are scattered throughout the route most areas do not have camping as no overnight camp sites are established. The trail tries to have as little impact as possible so the paths are more rustic and narrow. On the section we hiked recently, we had to use the fallen logs as a bridge over a creek. This is a welcome sight as it gives the trail a more wilderness feel. The trail has a website were you can get loads of information and order trail maps.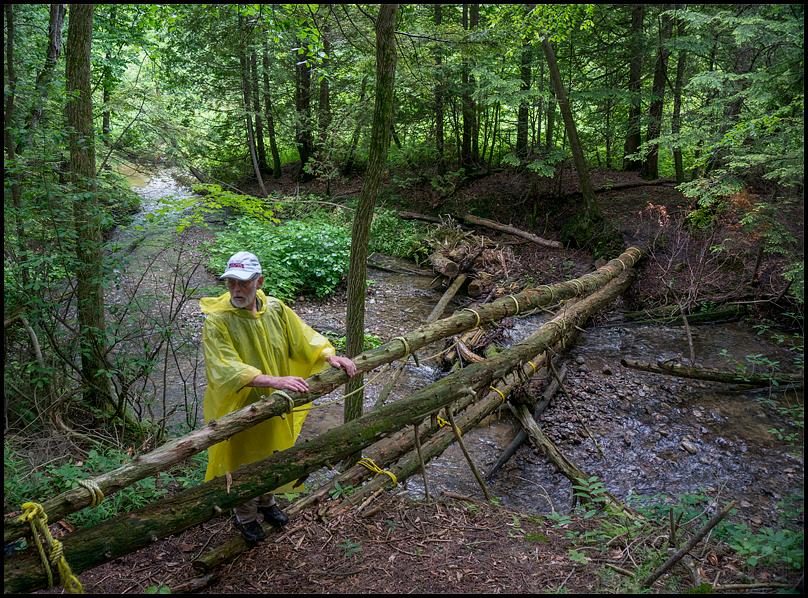 Parts of the Ganaraska Hiking Trail Can Be Rugged
If you are looking for a little more excitement, Northumberland offers some exciting activities from Tree Top Trekking to Horseback Riding.

Ganaraska Forest Centre Tree Top Trekking is a wild experience with a variety of easy to challenging activities. These activities are called "games" and include obstacles, log bridges, ariel logs, cables, hammock nets and lots of zip lines. We had an absolute riot as we trekked from tree to tree through a series of the tree trekking games. My favourite was the Flying Falcon because it was mostly comprised of long zip lining through the high Red Pines of the Ganaraska Forest. The have a very informative website too.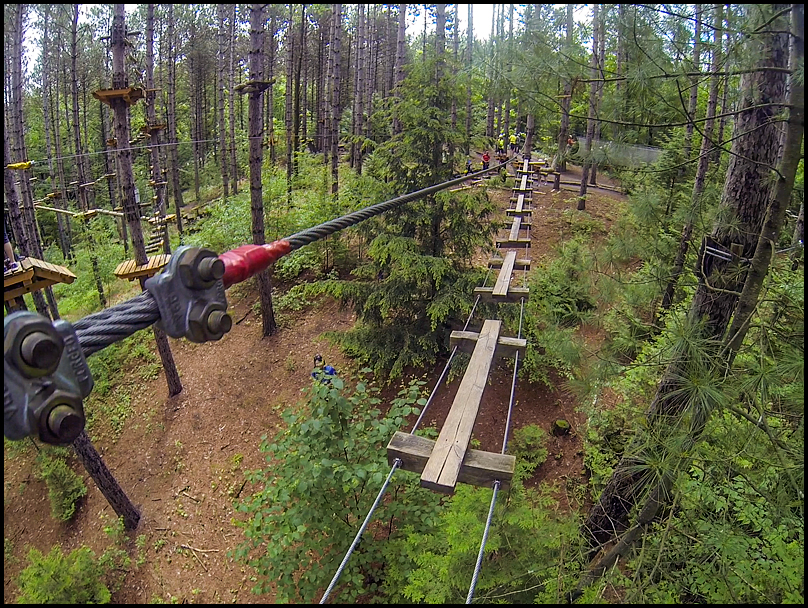 Treetop Trekking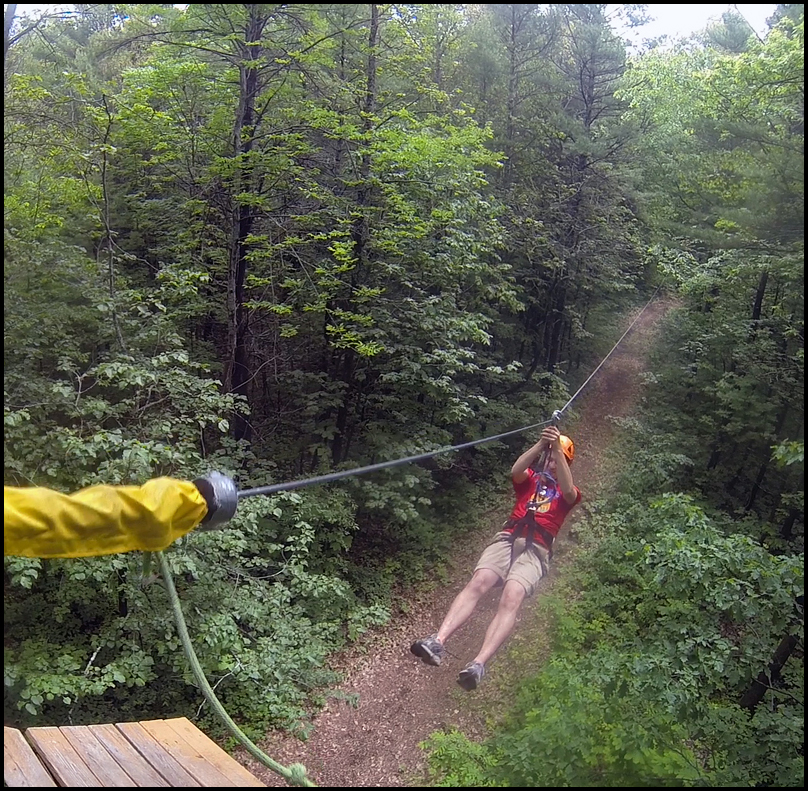 Treetop Trekking - Zip Lining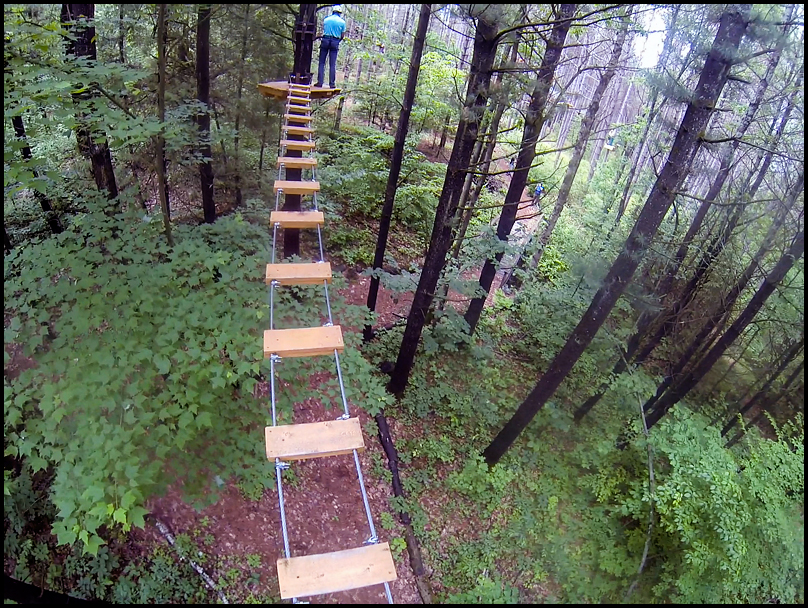 Treetop Trekking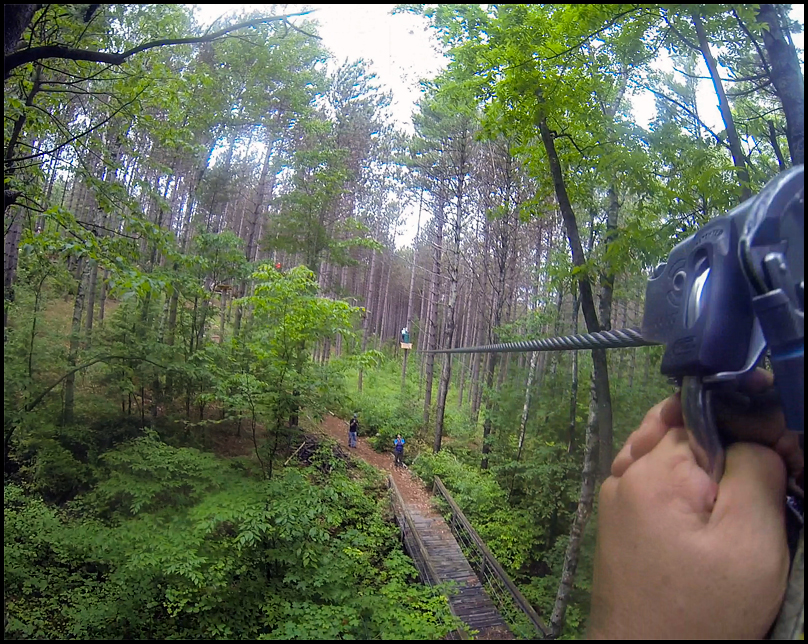 Treetop Trekking - Zip Lining
Horseback Riding can be a great way to experience the trails of the Ganaraska Forest. Take yourself back in time and saddle up on a friendly horse and hit the trails. Maple Cresent Farm is situated next to the Ganaraska Forest and offer 1 hour and 2 hour guided horseback rides on weekends.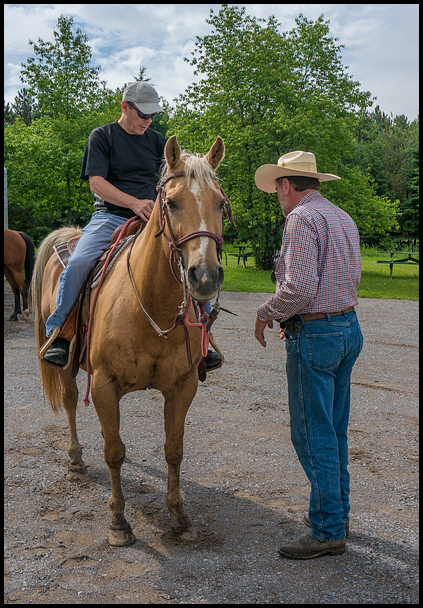 Getting Ready for the Trail Riding
Kayaking and Canoeing opportunities in Northumberland are plentiful. One of our favourite places to paddle is Presqu'ile Bay. The bay is big enough to spend a good part of the day exploring the shoreline and marshes of the park. The Marsh host a wide variety of wildlife, especially waterfowl. If you don't have a canoe or kayak, Presqu'ile Bay Outfitters rent them by the hour or day. They are conveniently located 180 Baldwin Street on the bay in Brighton.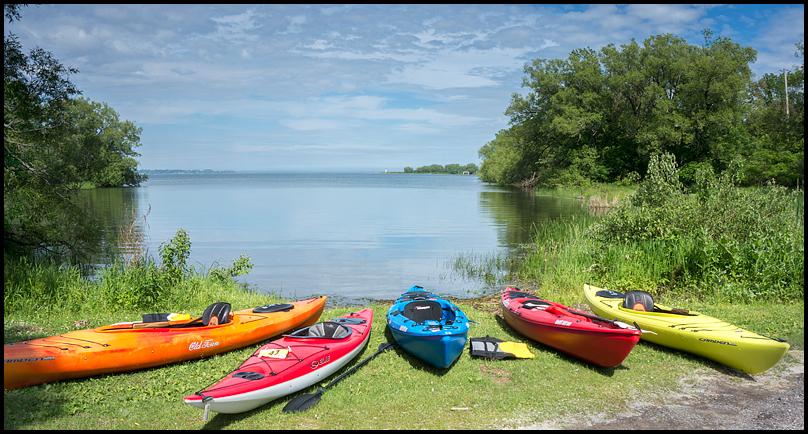 Calf Pasture is a great location to launch in Presqu'ile Provincial Park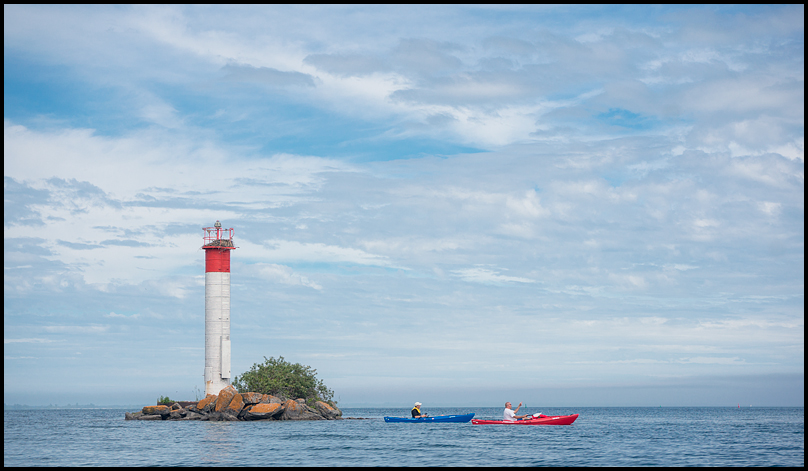 Presqu'ile Bay

There's plenty of accommodations available in Northumberland. If camping is your pleasure, Presqu'ile Provincial Park and Ferris Provincial Park both offer car camping. If you looking to enjoy some luxury and fine dining, we recommend the Woodlawn Country Inn in Cobourg or the Waddell Hotel in Port Hope. Then there is always the family atmosphere and home cooked meals of a B&B such as the Moonlight & Pines B&B who provide a spacious 2 room area with a pool table and a patio with an amazing view.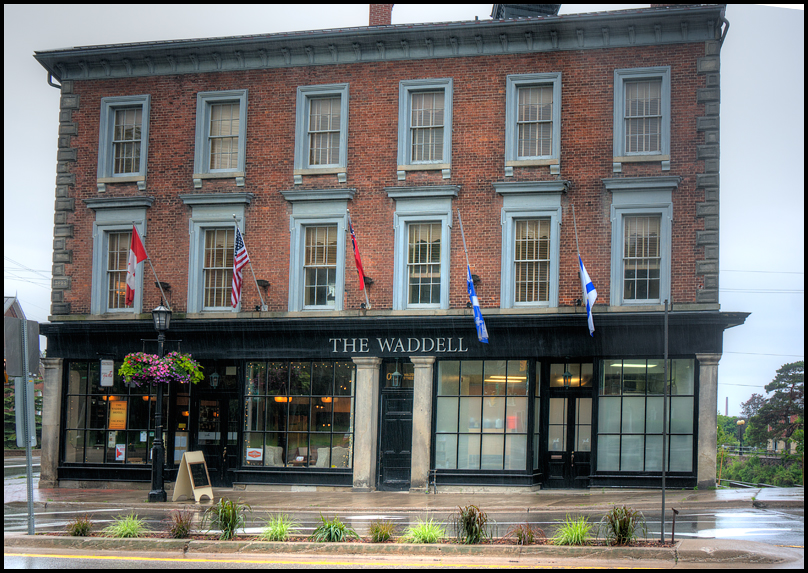 The Waddel Hotel in Port Hope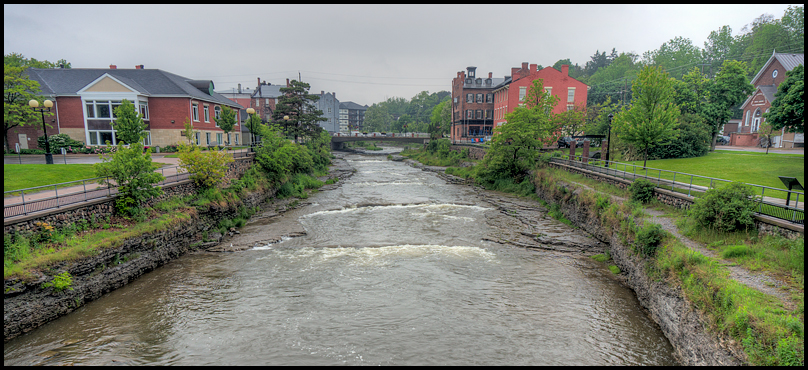 The Picturesque Ganaraska River Flowing Through Port Hope
This is just a small part of what Northumberland County has to offer. We love visiting the area because it's full of outdoor opportunities and exciting things to do. As nature photographers, we can alway find great parks and trails throughout the four seasons. For more information on Northumberland County, be sure to visit the Northumberland Tourism website at: http://www.northumberlandtourism.com/