Peterson Field Guide to Moths of Northeastern North America
AUTHORS: David Beadle , Seabrooke Leckie
Review by Tony deGroot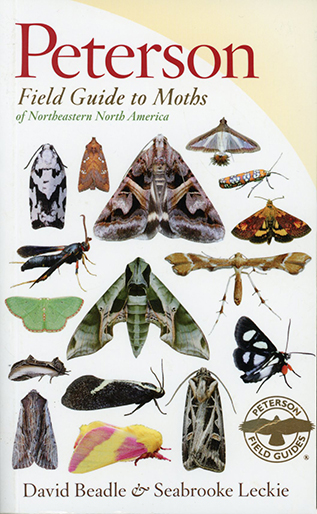 When we met David Beadle at the Carden Nature Festival, we were blown away by his passion and knowledge about moths. We were on an event:  attracting moths at night, David was our leader, and it made for a very entertaining and informative evening. Naturally, we already had a deep interest in these fascinating creatures, so we were really looking forward to this event. David told us that he was working on a book on Moths of Eastern North America. At the time, there wasn't really a decent field guide available, so this was quite exciting.
When the book finally came out, we purchased it immediately. It is called Peterson Field Guide to Moths of Northeastern North America by David Beadle and Seabrooke Leckie. The guide is smartly arranged by groups or families and each individual moth is displayed in full colour photographs. The photographs are very detailed with notes to help with identification. This is important as there are so many different species of moths.

As with many nature guides, this one opens with some fascinating facts about moths and instructions on how to properly use the book. It also gives ideas of how to find moths and even ways to attract them. We have tried attracting moths using a white sheet and a strong light and have discovered quite a few interesting specimens.

The book is packed with 624 pages of over 2,000 different species. An incredible collection. I find it hard enough to identify a moth with a guide in hand. How does one photograph and identify over 2,000 moths and label them with the appropriate titles?

Nobody knows how many moths exist as many are yet to be identified. In the North America, there is about 11,000 known species of moths.  However, this is just a field guide and contains most of the more common moth species and, for what I need and use, it is the best field guide on moths for Northeastern North America. For any nature enthusiast and/or photographer, this is a great guide for your collection.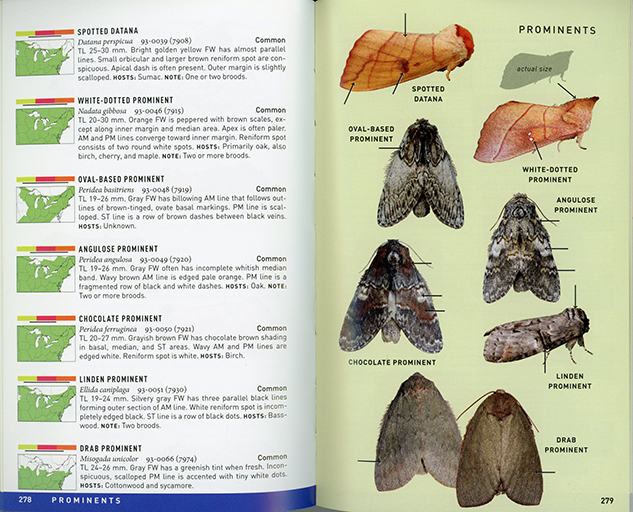 Paperback: 624 pages
Publisher: Houghton Mifflin Harcourt
Published date : April 17 2012
ISBN-10: 9780547238487
ISBN-13: 978-0547238487
ASIN: 0547238487
Book Dimensions: 3.8 x 11.4 x 18.4 cm