Black-billed Cuckoo (Coccyzus erythropthalmus)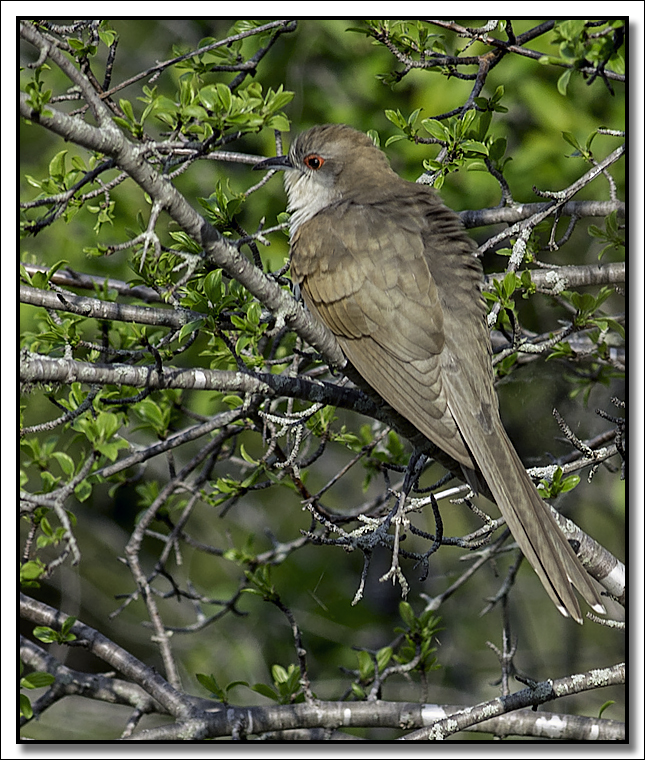 HABITAT - Black-billed cuckoos prefer open woodlands with clearings and a dense shrub layer. They tend to occur more frequently in larger and denser woodlands than the Yellow-billed Cuckoo. On their wintering grounds, they live in forest, woodlands, and scrub.
DIET - Black-billed cuckoos primarily eat large insects including caterpillars. katydids, cicadas, grasshoppers and crickets. They also occasionally eat bird eggs, snails, small vertebrates such as frogs and lizards and some fruits and seeds. The chicks are feed on regurgitated insects.
FACTS - Cuckoos are one of the few birds that can digest hairy caterpillars like the tent caterpillar and the gypsy moth larvae.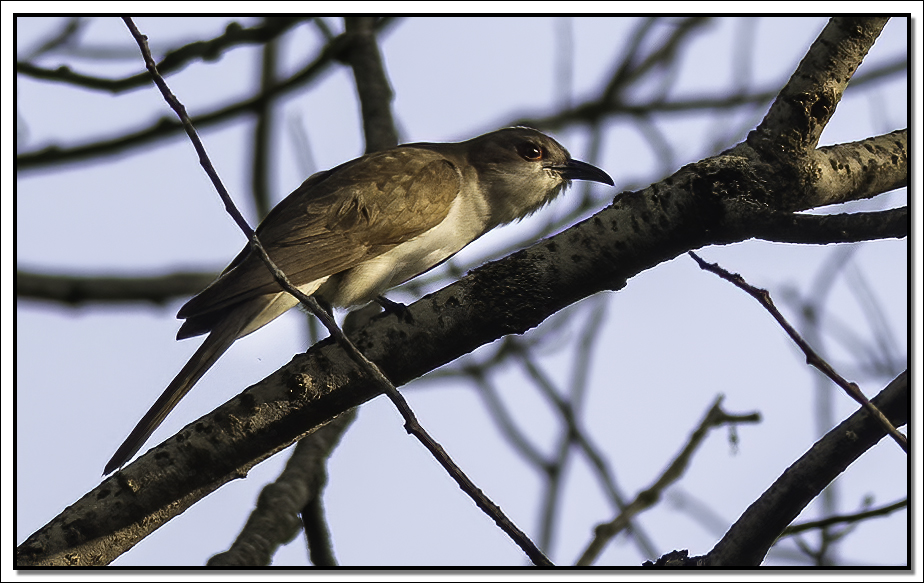 <!___________________________________________>