Ring-necked Duck (Aythya collaris)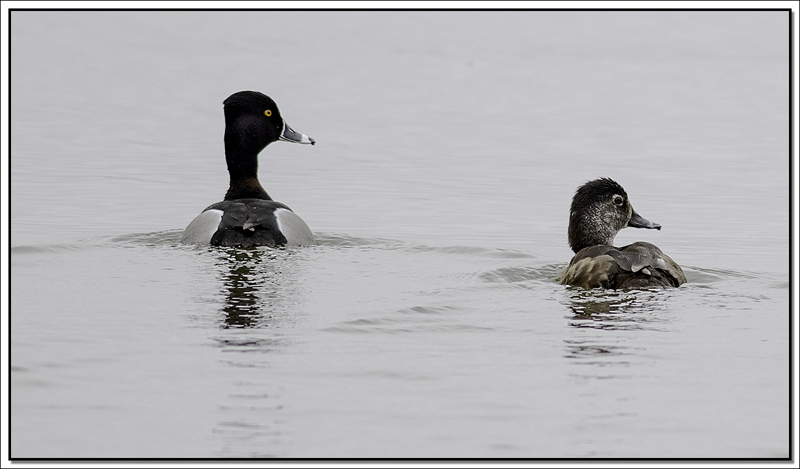 HABITAT - Ring-necked Ducks prefer shallow wetlands with emergent, submerged or floating vegetation. They are generally shallow divers when feeding, so do not require deep water. Their breeding range is across the boreal forest of northern North America.
DIET - Ring-necked Ducks diet varies with season and habitat but is mostly aquatic plants and insects. They forages by diving, usually in water a few feet deep or at the surface. Being opportunistic, they may move into flooded fields to feed.
FACTS - The ring on the neck of the male duck is sometimes difficult to see. Thy look like they would be more appropriately named Ring-billed Duck.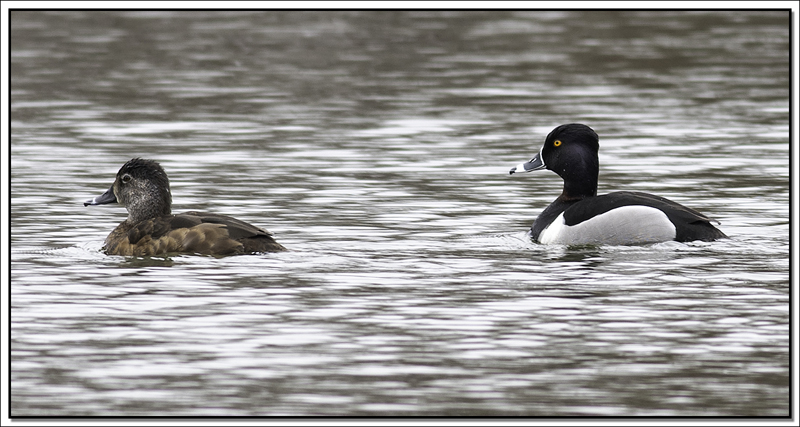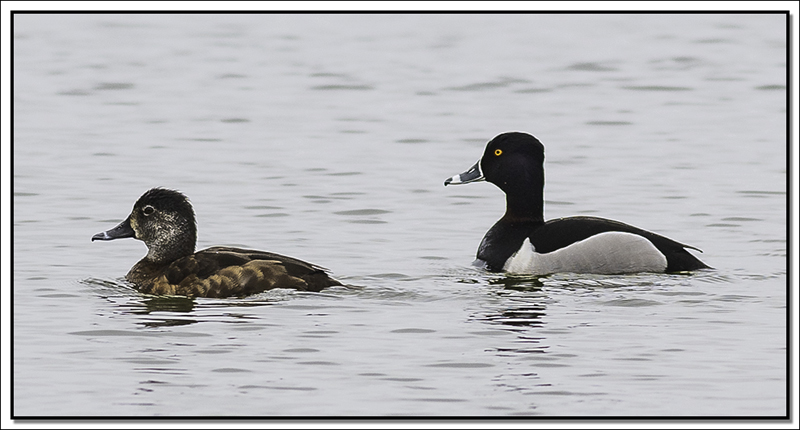 <!___________________________________________>