American Coot (Fulica americana)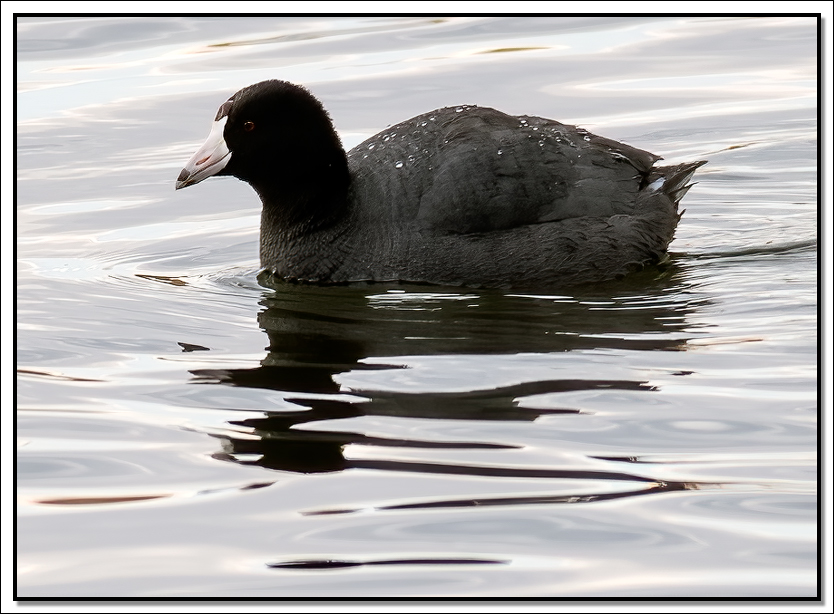 HABITAT - The American Coot is found in large freshwater ponds, lakes, and slow-moving rivers. Populations in areas where the waters freeze, they will migrate to open water. They prefer freshwater environments but may visit saltwater environments during the winter months.
DIET - American Coots mainly eat algae and other aquatic vegetation. It will also eat Also eats insects, tadpoles, fish, worms, snails and crayfish.
FACTS - Coots will forage by dabbling at the water surface, diving underwater or grazing on land.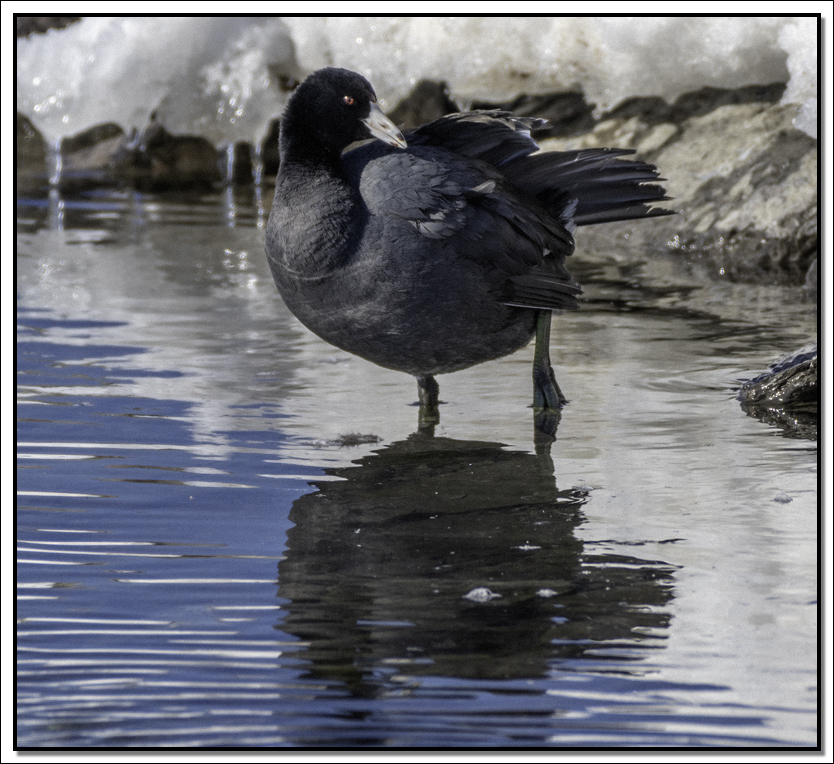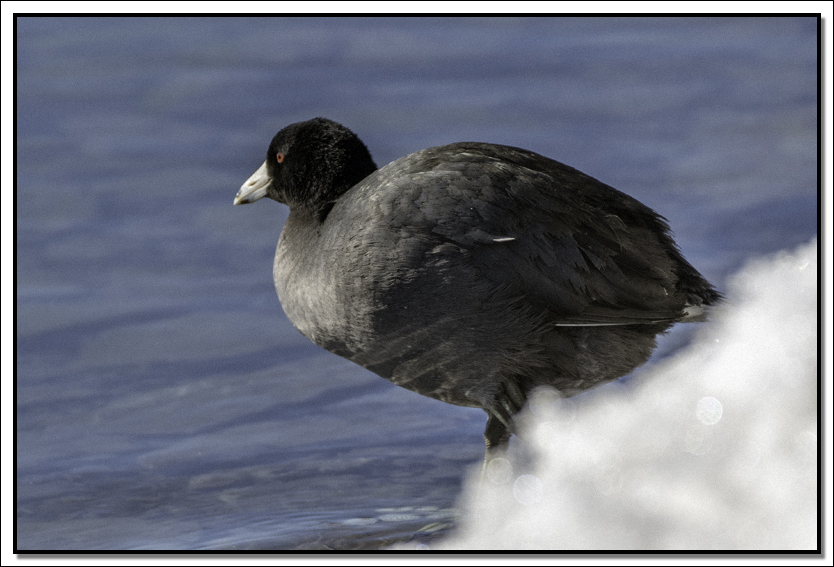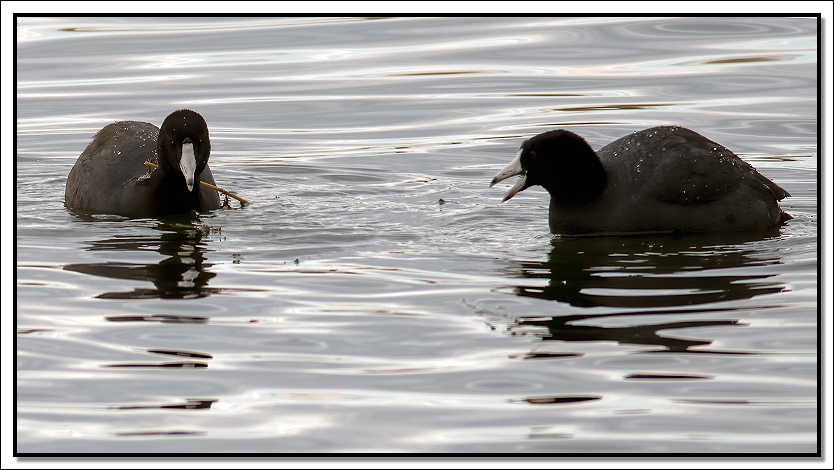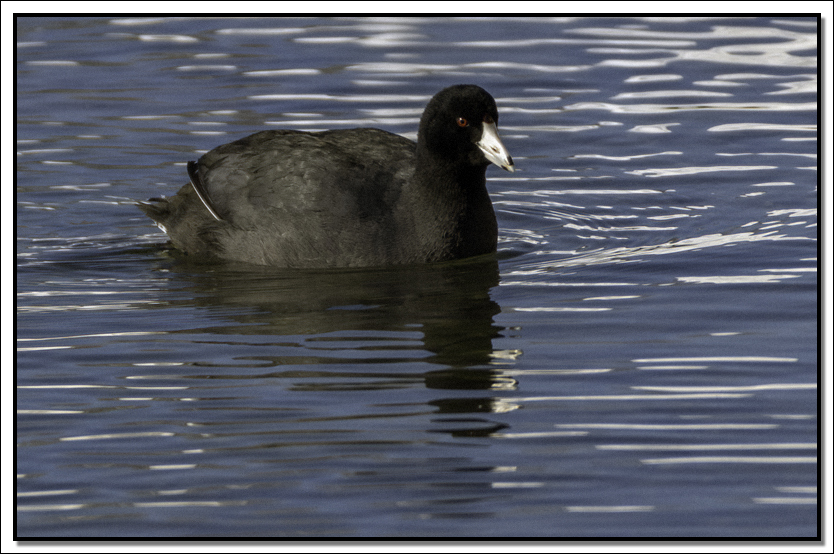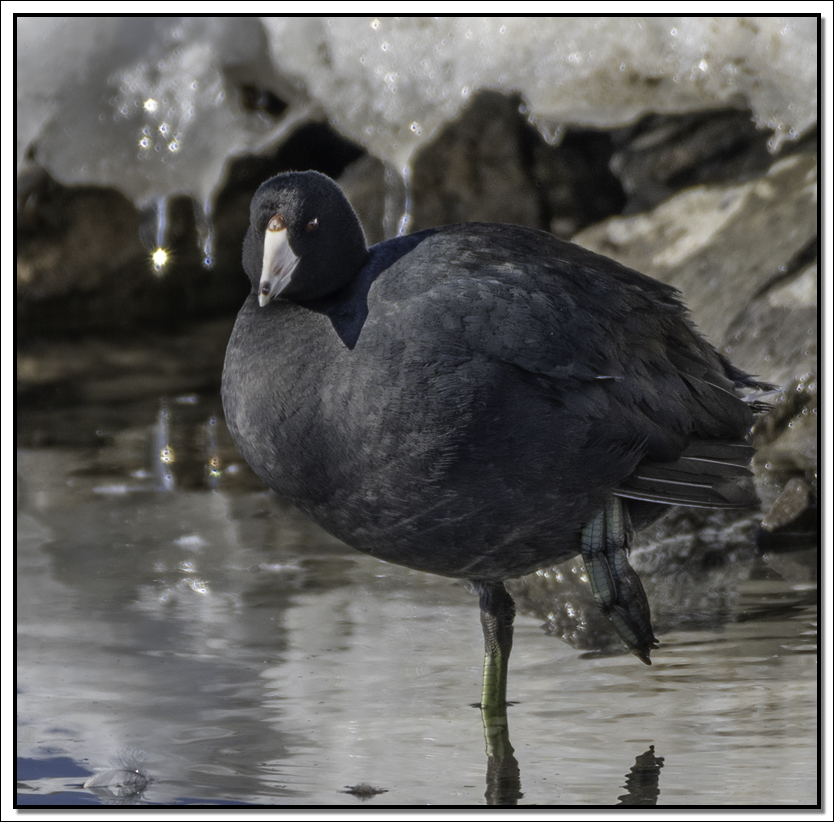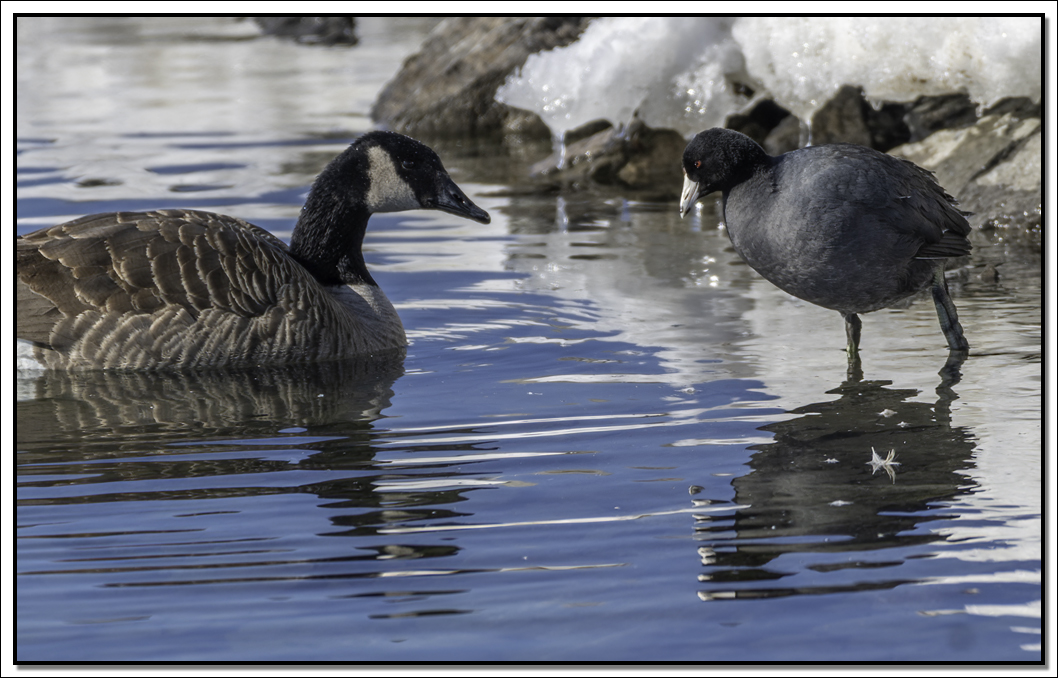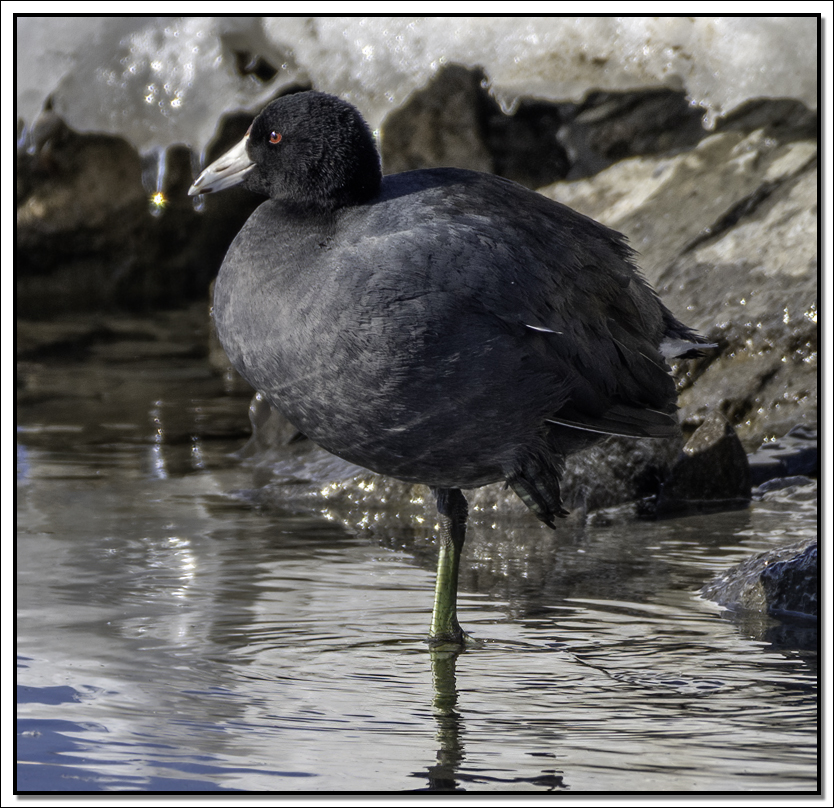 <!___________________________________________>