Common Gallinule (Gallinula galeata)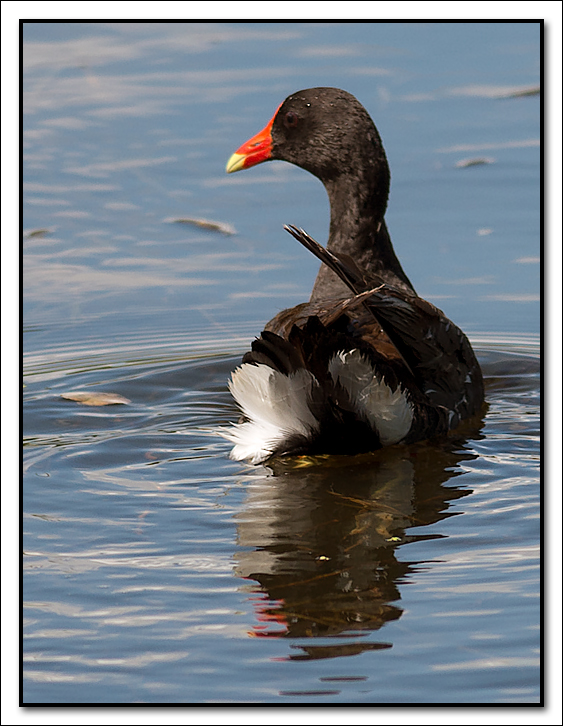 HABITAT - The Common Gallinule is found in freshwater and brackish marshes, swamps and lakes with submerged, floating, and emergent aquatic vegetation. Populations in areas where the waters freeze, such as southern Canada and the northern USA, will migrate to more temperate climates.
DIET - Common Gallinules eat wide variety of vegetable material and small aquatic creatures
FACTS - Gallinules swim like ducks and also hop on floating vegetation and lily ponds and walk. They sometimes turn over lily pads with their feet and feed on the insects and snails on the undersides.
<!___________________________________________>